Alykia
(?)Community Member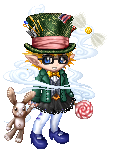 Posted: Tue, 31 Jan 2012 07:19:40 +0000
((He's wearing what's in the top picture.))
It didn't take long for Ed to respond to the text message he sent a few minutes ago. The corner of his lips curled up when he saw whom it was from: soon he'd have to leave the playground to go have fun with someone that was actually alive. Henry thought to himself as he read the message. Food sounded good: he didn't even realize that he was hungry until a cafe was mentioned. Still, that meant that they'd have to spend the time conversing with each other. He wasn't sure if he was ready for that. Sure they talked here and there online; but normally they just played games together. Going out to eat forced you to talk whenever you weren't putting food in your mouth: it was just a different environment. There were too many chances for awkward moments. The arcade sounded good. They could still talk; but they would be more comfortable since they'd be in their own element. Yea, that sounded like the better option.

To: Ed
From: Henry
Message: Let's meet at the arcade.
I found out where that place was at
the first day in town. I'll head over
there now.

With that sent, he stood up and slipped his cell into his coat pocket. Henry took a glance at the swing that still seemed to be moving on it's own. "Gotta go meet up with a friend...you'll be fine by yourself right?" The techie chuckled as soon as the question left his lips. "Nevermind, stupid question." With that said he walked out of the playground. He never knew that the ghost left the swing since he happened to be running around the playground at that point in time; but he did see the medium fall on her butt. Henry stifled a laugh as he made his way over: it was time to save a damsel in distress.

"Are you all right?" He asked as he came to a stop nearby. It was then that he noticed how close she was to the playground. Henry glanced back at the fourth swing as he wondered how long she had been here. A sheepish grin appeared on his face before he turned his attention to the dog that seemed to be bothering his co-worker. "What a nice dog," he commented more to himself. The techie was mainly referring to how pretty and healthy the canine looked. "What are you doing out here by yourself?" He asked as he knelt down to play with the four-legged animal for a bit. Soon he turned his attention back to Daphne while he continued to pet the dog. "Which way did he come from?" After she pointed it out, he pet furry guy a bit more. "You be a good boy, okay?" Henry gave the dog a big smile before he stood up to give his co-worker a gentle smile. "Can you watch him while I go find the owner?" Not really waiting for a response, he turned while he gave a simple wave before he made his way through the park.

It didn't take long for him to arrive at a scene between two local boys. One seemed to be the person he was looking for since he had a dog and an extra leash. Henry stood there for a moment as he wondered whether he should wait for the two to finish or not. Then the one on the bench stood up, uttered something that he couldn't hear, and slapped the other dude on the butt. Was the one that walked away gay? Ah well, it didn't matter: now was his chance to talk to the dog walker. The techie jogged over to the guy while the dog made it known that she knew he was there the whole time. "Um excuse me...sorry to interrupt but..." he started a bit awkwardly. He sucked at talking to people he didn't know. Henry shifted from one foot to the other before he continued, "I think my friend ran into your other dog...he's over there." He pointed in the direction he came from and gave a small smile.

Henry did consider the medium a friend to a certain degree. It's not like they were close; but he was comfortable enough with her to work together. He wasn't the type to flat out ignore people so he did attempt to talk to her at times. Granted, his talks were normally short; unless he started to get into something he was passionate about. Luckily, she hadn't been exposed to that.

"Anyway, I got to go. Could you tell Daphne that I'll see her later?" He asked without realizing that he just told a stranger to give his co-workers a message while he revealed her name at the same time: not to mention the fact that he basically left her in the hands of a stranger and his dog. "Thanks." With that said, he turned and started to hurry off. After he got a few steps away, he turned back around and apologized for leaving so soon. Then he continued to walk out of the park. It's not like it would be the end of the world if he got to the arcade a bit later than planned. They didn't say they'd meet at a particular time: more like whenever they got there.

"Hey," he called out as he lifted his hand to give a slight wave as he approached the teen that seemed to be waiting for him. "I hope you weren't waiting long." The techie gave Ed a small smile as he stopped to stand next to the gamer. Suddenly there seemed to be an awkward silence between the two: exactly what he was trying to avoid. His eyes shifted to look at the arcade before he calmed a bit. Maybe meeting here was a good idea after all. "Soo let's go in," he suggested as he swung his arm around the teens shoulders and ushered him into the arcade.
It might had been a bad idea to be so physical since they just met in person for the second time; but for some reason he suddenly felt comfortable enough to do that. Being in his element seemed to calm his nerves quite a bit. If he stopped to think about it: this seemed like how you would react when going on a first date with someone you really liked. Then again, Henry was just weird about certain things.

By the time they were in the arcade he didn't have his arm on Ed anymore. Instead, he stood in front of the teenager and looked around. His eyes clearly flickered in excitement as he scanned the variety of toys to choose from. Of course it wasn't a lot in comparison to places that were located in more populated areas; but he hasn't had the chance to do any gaming for a while. "Let's play this one first," he suggested as he turned around with a smile and tapped the game on its side, "I haven't seen a primal rage one in eons."
LOCATION:
the arcade
with
the gamer.
Create the special effects that make life interesting.