How to play Flash games on Gaia in 2021
Gaia had built many games based on Adobe Flash throughout the years, and unfortunately popular browsers such as Chrome and Firefox had ceased support for them on Jan 1st, 2021.
However, legacy browsers can still provide support for Gaia's Flash games.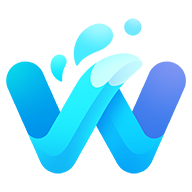 Waterfox is an open source version of the Firefox browser.
Versions released before 2021 will have flash browser support.
Direct link: (Windows) (MacOS) (Linux)

Flash Client
You will also need to install a Flash client if you don't already have one.
Download an archived Flash client from the following links:

MacOS - flashplayer32_0r0_344_mac.dmg
Additional note:
The Waterfox browser cannot be upgraded or their Flash support will be removed..
Do not use Waterfox Classic outside of Gaia Online as other sites might have unsafe Flash programs..
Another solution for Flash support is the Puffin browser.

Puffin parse web content on their cloud servers and deliver the rendered output to your computer, much like playing a streaming video. This eliminates any security issues, however it requires a higher bandwidth internet connection, as well as a subscription to its service.
Click here to learn more about Puffin browser
Moving Forward
Some Flash games will be converted into their own stand alone application. We started work with zOMG and a beta version is currently available.
We are also building a new version of Gaia Towns in Unity, a beta version will be available in Jan or Feb of 2021.
Some other games will be converted to HTML5, we will be announcing those titles later
You can download zOMG as its own app which don't have to worry about browser Flash support!
First, download the Adobe Air installer here
(Windows) (for MacOS, follow instructions here)
Then download the beta version of the zOMG application here (updated: 01/28/2021)
Install the Adobe Air installer, then launch the zOMG application and it will be installed on your computer. Look for an application named "battleair" in your application folder.