Blade Havok
(?)Community Member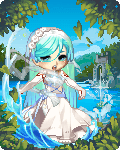 Posted: Sat, 13 Oct 2012 07:02:38 +0000
xxxx

O P E N I N G

xxx

F I L E

xxxx

xxxxxxxxx

║█ ║│█│║│

███│║│██

│║█│

║█║│█

█║║││║│║

█║║│ ║

██││║█║│█│║││█




detecting target ▸ ▸ ▸

xxxxxxxxx

▸▸▸ EDEN // streets

xxxxxxxxx

xxxxxxxxxx

FINAL

xxx

FANTASY

xxx

XII


xx

xx

Λᵴʜᴇᴌᵻᴀ Ɓ'Νᴀʀɢᵻᴎ Ɖᴀᴌᴍᴀᵴᴄᴀ

xxxxxxxx

I am

simply

myself

. NO ( m o r e ) and NO [ l e s s ]. And I want

only

to be FREE.
I am

simply

myself

. NO ( m o r e ) and NO [ l e s s ]. And I want

only

to be FREE.
I am

simply

myself

. NO ( m o r e ) and NO [ l e s s ]. And I want

only

to be FREE.



Basch always treated her with the greatest care and respect regardless of her station. He had known her as a princess-royalty, yes. However, her kingdom had branded him a traitor for crimes that he had been set-up for albeit very well because of his twin. Even then… even through the years in bondage, he maintained the highest air of loyalty to his kingdom that had called him a liar when he was always so faithful and honest to the cause. He had every right to treat her with disdain, but despite everything, he stood by her when he had no reason to…

In fact, he had every right to treat her cruelly, disrespect her, and more. If she chose to represent her country, she had humiliated this man… ripped him of his pride and honor. In the face of all that had happened, every time… he chose to stay by her side. She even mocked him as a traitor to his face, not wanting to be near him. The evidence was stacked heavily against him, and this he was conscious off… He did not try to fight it but knew wisely to hold off and stay to reveal the truth in the end. He was a free man that had probably gone through the most trouble for his country… living in it when everyone hated the name Basch fon Ronsenburg and would have been berated for even saying the name.

He may not have been aware of it, but because of all the things he had done… or not done as it were, she felt undeniable debt to him. She felt that there was an infinite gap between them and not because she was Queen and he was not. Just as simple man and woman, there was a huge gap between the good person that he was and all the things she must have caused him and put him through… whether because of the betrayal he was blamed for or for all the times that she had been in trouble or chose the more troublesome option. He was there for, protecting her, fighting with her…

If anything, he would probably make the best King for her kingdom for there was none more loyal and true than he despite not being Dalmsasca-born. He had the heart of a real Dalmascan, and he was welcome within her borders at any time. Whether or not that was a euphemism for something more, she was glad that she did not say it aloud for she was already highly conscious of the implications of her thoughts… Making him king by one certain way… allowing him to stay with her as her equal… perhaps someone above her as he so deserved… Still, despite now intriguing that idea was, it also seemed impossible… There was nothing to say that he wished that nor would it be appropriate for him to express such things at his station.

However, they were talking small steps. She had encouraged friendship from him, and perhaps in this way, he could speak to her as a normal person… see pass that being that was Queen and just the woman called Ashe because underneath her crown, that was all there was. She nodded at him, confirming the words, "Indeed. If it is not too strenuous upon you to think of me as such, I would be honored to have you stand as my friend." Her voice softened as she added, "Should I correct you, do not think badly of it, would you?" There was a playful twinkle in her eye that was barely visible at this point.

She pulled back slightly as they continued their walk through this foreign land. There was poker expression playing across her features that cracked very slightly when he hesitated upon the word 'job.' She supposed queen-ship was her job. It was a full time duty to which she was technically not paid like those that did have jobs, but she received taxes and paid everyone else. She sighed a bit and said vaguely, "There are stresses and tensions as you might imagine with my particular job. It fairs not worse than usual, but it is quite tedious… " She thought to add boring and lonesome at the top of the ladder, but she withheld those words.

Just as she thought to ask him about how his tasks with Emperor Larsa faired, Basch expressed unexpected words. Balthier and Fran. She looked around, and she spotted the pair walking down the street as suspicious as ever. She murmured, "Yes, I believe it is those very two I see." Balthier seemed normal enough, but there had only been what seemed to be hume in this city, and Fran stuck out like a sore thumb. The pair together speaking so genially and meeting the gaze of one Queen and Knight spoke volumes of how they had been noticed.

Perhaps there were more of them there. She and Basch were not the only present. What fortuitous events had guided at least a few of them together. She hoped that if there were others, that they were not alone. She thought back to the two hurrying towards them. She looked over to Basch briefly, stepping quickly to meet Balthier and Fran head on. She raised her tone and asked, "I do not suppose it is coincidence that we have run into each other here. You two would not have happened to come by your own volition, would you?" Perhaps the Strahl was there and perhaps these two sky pirates both notorious and cunning especially the latter knew more about the situation than she and Basch.



xx

current status ▸▸▸


xxxxx

▸▸▸ HEALTH // full


xxxxx

▸▸▸ MENTAL // relieved


xx

found objects ▸▸▸


xxxxx

▸▸▸ WEAPON //

rune blade

, volcano


xxxxx

▸▸▸ EQUIPMENT //

aegis shield

, oil bombs,

rose corsage




xxxxx

▸▸▸ USABLE ITEM // elixir x 2




xxxxx

▸▸▸ KEY ITEM // engagement rings

locating vulnerability ▸▸▸

xxxxxxxxx

▸▸▸ ERROR DISCOVERED

xxxxxxxxx




║█ ║│█│║│

███│║│██

│║█│

║█║│█

█║║││║│║

█║║│ ║

██││║█║│█│║││█

xx

xx

xx

xxx

xxxx

L O A D I N G

xxx

C O M P L E T E !