About the Soldier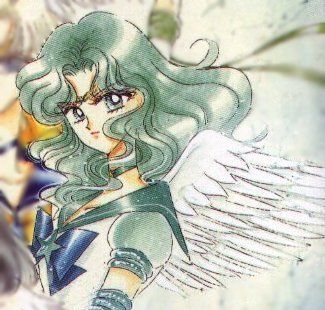 "Why? Because it is our way.... The cross that was assigned to us as Soldiers...."
"It seems that we no longer have the wings to fly free in the clear blue sky.... Or the beaks to pick at our own flesh."
"I can endure anything with you, even being burned by the fires of Hell."
"Hell? It doesn't suit you."
"Never forget what happened here. This is what it means to be a Magical Girl."
heart About the Girl heart
Name: 美千子 Michiko
Senshi name: Neo Sailor Neptune
Senshi of: The Depths/Deep waters
Welcome to my profile. The names Michiko. Though I made this account in June of 2008, I have been an active member of the GaiaOnline community since November of 2006. I started using this account as my main sometime in 2009, when I became very committed to my roleplay character, Neo Sailor Neptune. It's been quite some time since I've been an active roleplayer, but I still go by the name that my roleplay mother gave me all those years ago: Michiko. Its what most Gaians know me as, so I've stuck with it ever since. Im not as active as I used to be, I had a lot more free time to devote to this place back when I was in my teens haha, but I do get on at least once every day, usually to change my avitars outfit (Dress up/Cosplay has always been my favorite part of Gaia XD). These days Im either busy at my job as a Book Slave (Im a manager at a book store haha), or working towards my life long dream of being a professional comic book artist. I love new friends so please feel free to say hello! ^_^
~Michiko <3
Loves:
Sailor Moon, Puella Magi Madoka Magica, Scott Pilgrim, Shugo Chara, Tenchi Muyo, Gundam Wing, Outlaw Star, Sukisho, Rahxephon...... and Sea Turtles (not an anime/manga, I just LOVE turtles haha)
BTW I have tons of cosplays that I do with my avi, but I usually don't enter them in the arenas, because for the most part I believe it to be nothing but a popularity contest. But I did happen to win 9th place with my Eternal Sailor Neptune cosplay during Week 14 of 2014, for all of you that supported me, I cannot begin to express my gratitude! I was so proud! Feel free to:
Check it Out