Blade Havok
(?)Community Member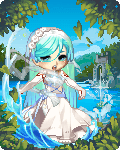 Posted: Fri, 05 Aug 2011 03:06:05 +0000
xxxx

O P E N I N G

xxx

F I L E

xxxx

xxxxxxxxx

║█ ║│█│║│

███│║│██

│║█│

║█║│█

█║║││║│║

█║║│ ║

██││║█║│█│║││█




detecting target ▸ ▸ ▸

xxxxxxxxx

▸▸▸ Crysis // inn

xxxxxxxxx

xx

FINAL

xxx

FANTASY

xxx

VII


xx

ϒᴜϝϝᵻᴇ Кᵻᵴᴀᴙᴀԍᵻ

xxxxxxxxxxxxx

I know

you're

all ( d y i n g ' ) to TALK to a babe -l-i-k-e-

me

!
I know

you're

all ( d y i n g ' ) to TALK to a babe -l-i-k-e-

me

!
I know

you're

all ( d y i n g ' ) to TALK to a babe -l-i-k-e-

me

!



The ninja suspected that Cloud had known where Vincent was all along. The way he nonchalantly addressed them as if Vincent had not up and dropped off the face of the planet. Not to mention, Vincent had just ignore her exclamation. (Of course, Vincent was normally like that...) Still, she'd expected that he would at least eye twitch or something, perhaps do more than pretend like she hadn't said anything to him at all. A, 'This is not the time for this, Yuffie,' would have been more of a response. Of course, she would have at least liked some sort of explanation or even an excuse for an explanation later or something. Nope. Nothing at all.

She nearly pulled out her now medium length dark strands from how infuriating both Cloud and Vincent made her. She could forgive Xianghua. She was not involved. She was just a new person. She had an excuse. She exhaled deeply, determined to bring the situation back up later... louder and more distinct the next time. They would rue the day that they tried to ignore her! Of course, they already probably rued the day that they had let her force her way into their group to save the world. She still an invaluable asset to them! In her mind, she made all the difference against Sephiroth, even though she spent much of that final battle in Midgar with the one of the people that was ignoring her at this particular moment. More than three times she had saved their hides, the great ninja Yuffie. But did she get even a small ounce of respect? No!

She crossed her arms, too frustrated to have realized that she had attained one of her goals in life. It was only at that moment when she stiffened her entire form and began to march off in the inch and a half or so amount of snow. She declared as if Cloud had not suggested already, "It's cold out here. We'll go to an inn," she repeated with great redundancy as she headed in the direction that Cloud had pointed out. She repeated with the fervor of one trying unsuccessfully to be a leader, "C'mon. Let's go!"

She turned a bit to look at Xianghua, wearing Cloud's jacket, "You, too, of course. We can't just leave you in the snow. Sounds like you've got a good cause. 'sides we girls have to stick together!" She said brightly, linking her elbow with Xianghua's and began to

drag her

escort her arm-in-arm to the inn. It wasn't too far. Literally right around the block as Cloud stated. There was a sign, hanging outside and everything. She felt a significant drag behind her as she walked, but she just attributed that fact to Xianghua. She ignored the boys behind her since she was still kinda miffed that they had pretty much disregarded her outrage from before. Yuffie knew they would follow and probably in boring silence, too.

Yuffie pushed open the door and nudged Xianghua inside first. She was an arrogant, forceful, and sometimes pretty selfish girl, but she still had good intentions. She was kind and caring in her own way... frequently in a more physical and almost negative way. Still, she never hurt people that didn't deserve it, and she was much more intuitive than people gave her credit for. Her simplistic manner at looking at life and the honest way she faced herself and the people around her were among her best and worst qualities. She was straightforward about everything, the good things and the bad things. She was a ninja with nothing to hide. Irony in a single statement.

After she felt that Xianghua was safely inside, she moved in behind her. She had made it all the way from meeting Xianghua to the inn before tripping on the so called "significant drag" behind her. She thought she might have missed a step, or perhaps there was leverage at the threshold of the door. She stumbled through, catching herself sideways on a chair. She glanced at the door, scowling, "Who's bright idea was to-" Familiar crimson tatters filled her gaze. She was astonished, and she remembered something to the effect of not feeling cold anymore.

Righteousness filled her gaze. She declared with renewed vigor, finally addressing one of the two males, "You're not getting this back, Vincent Valentine." She had raised her hand shook her fist while the other moved to grasp the upper edges of the fabric, holding it up so that she wouldn't trip on it a second time.



xx

current status ▸▸▸


xxxxx

▸▸▸ HEALTH // full but very cold


xxxxx

▸▸▸ MENTAL // righteous


xx

found objects ▸▸▸


xxxxx

▸▸▸ EQUIPMENT // Conformer, Minerva Band




xxxxx

▸▸▸ MATERIA // ( Contain :: Added Effect ) ( Fire :: MP Absorb ) ( Poison :: Comet ) ( Odin :: Seal )




xxxxx

▸▸▸ MATERIA // ( Leviathan :: Steal As Well ) ( Restore :: Heal ) ( Time :: All )




xxxxx

▸▸▸ USABLE ITEM // 2 x hi-potion, 5 x ether, 3 x remedy




xxxxx

▸▸▸ KEY ITEM // cerberus relief

locating vulnerability ▸▸▸

xxxxxxxxx

▸▸▸ ERROR DISCOVERED

xxxxxxxxx




║█ ║│█│║│

███│║│██

│║█│

║█║│█

█║║││║│║

█║║│ ║

██││║█║│█│║││█

xx

xx

xx

xxx

xxxx

L O A D I N G

xxx

C O M P L E T E !