Hi-Potion
(?)Community Member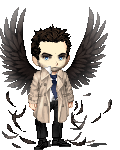 Posted: Fri, 16 Sep 2011 23:12:41 +0000
Soooo, there's ALOT of questions about Sacred Keys. Im going to compile what we know about them and what we dont know about them yet.
So, since alooooooot of new info has come to light the last few days, Im retooling the thread to include the Inizio quests,
Sacred Keys
Facts:
1. You receive one key for each year that youve been on Gaia. (to the exact date, not just a general year. Im you joined. July 30th 2003, youd get 8. If you joined Oct 4th 2003, then youd get 7.)
2.You get them when you log int, you will be notified via PM. (if you havent gotten them, log out then log back in and wai ta minute, then go to your inbox.) Also, someone suggested trying to check your inventory page to get them. I havent tried it, but its worth a shot.
3. They are tradeable
4.
They can be place in the MP, but it wont update the MP with their listing. due to a gltich c:


Meromictic


Its a glitch. It happened with the cookies and some of the other alchemy items. Usually the MP will show the item within a day or so.

The keys are now in the MP c:
5. they are 100% connected to alchemy, as it states that in the
PM
NEW:
6. They are tagged in the MP with the word "component", meaning they are part of a formula
7. a user has alerted me that she was given 7 keys, but when her 8th anniversary passed, they gave her one extra key. This isnt a one-time grant, they hand them out during your Gaiaversary.
8. They are for a high level alchemy formula:
KreamPie
DJ Hellsing at New York Comic Con just announced live that the Sacred Keys are components for high level alchemy formula's.
9. They are used for Risen Quest Inizio (see below) to craft the next level of the formula. And, because Risen needs these keys, it can be deduced that Angelic Quest Inizio and Demonic Quest Inizio require these keys,
The Formulas
Risen Quest Inizio
:
The sacred Keys are for this formula:
Anabaena
I've got an update for you guys! I've found a formula on the MP that uses the sacred keys. It seems like there are several follow-up formulas(which will be soulbound) which might just end up in BACKWINGS.
Or something.
The formula is
Risen Quest Inizio
.Thanks Anabaena
heart
And it will cost you this:
What we know:
- its requirements: 2,500 Gold, x1 Angelic Collar, x1 Blessed Starlite, x5 Anycolor Dyes, x5 bag Of Petals, x5 Chicken Fetchings, x1 Angel Sweat
-Risen Quest Due is soulbound
- It will remain Soulbound until you complete every level is done and the final result has been crafted
What we dont know:
- Where its acquired.
- What the final result is
- What is required for its later levels
-What can be inferred:
- Since both the Demonic and Angelic quests are available through the Alchemists Case, we can deduce that Risen is also from there, but there has been only one in existence (making the Inizio quests the rarest on Gaia, since they HAVE been there since the beginning, they just havent been found) and the one found it has been mum about where he/she got it.
- With the Angelic and Demonic quests being, most likely, for the Backwings, Risen will most likely be backwings.
Angelic/Demonic Quest Inizio
:
(until we know more, we're going to lump them together)
What We now:
- Not much is known, honestly. All we can do is infer from the Risen formula.
- They can be found in the Alchemists Case
- They have been in the Cases from the beginning, according to Pepper Tea
pepper-tea
I don't want that idea to get spread around like rumors tend to do, so I'll say something. XD
All of those formulas have been available from Alchemist's Case from the very beginning.

No need to worry that any of that is Bid Blast exclusive.

Also Bid Blast auctions aren't never ending. If you click on each auction's name to see more info, it will tell you at the bottom what day the auction will end on if it doesn't end early "This auction will end latest on --"
What we dont know:
- The end result
- Whats required to craft these items
- Whats required of later levels
What we can infer:
So, this is all inferred from the Risen Quest, partially.
- They most likely require sacred Keys
- They will be most likely Soulbound after level 1
- Due to the Angelic/Demonic dichotomy theyre most likely the most coveted things in the existence of Gaia: Backwings
- They are incredibly rare, since not one has been dropped since the existence of Alchemy
- The component requirements will most likely be similar to that of the Risen formula
So, GCD, how do you feel about the formula's drop rates? Will you eventually try for the formulas? Do you think theyll be the coveted backwings? Do you think that theyll ever increase the drop rates? Do you think there will be a Fallen Quest Inizio for a Fallen Angel pair of Backwings?
Personally, Im really hoping that either a smart GCDer or a high-level Alchemist gets these formulas, so that we know theyll be done properly and so we can get more info about them, rather then a newbie/poorer user/lowlevel Alchemist acquiring these and having the rest of Gaia facepalming/info blocked. And, they could be anything, but they certainly do look like theyll eventually be Backwings. But, yeah, your thoughts?