Responsive
(?)Community Member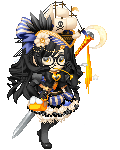 Posted: Thu, 12 Apr 2012 02:38:40 +0000
Im not being a troll or anything, but im not talking about trends fashion wise. Im talking about people following the same trends in everything else in order to fit in with society.

For example, toms shoes. I honestly dont believe the bullshit that the person who bought 50 dollar peasant shoes REALLY wanted to help third world countries to heart. Its obvious that they bought it, cause everyone else did, the fact that a child from a suffering country will revieve these shoes is just a minor reason to get it too. I also think they are desperate for some kind of praise to take part of helping poor countries. Out of all things you could have done to truly help africa, you. bought. shoes.
Honestly, if you REALLY want to help these poor countries, donate the actual money to these families, cause if im a child living in Uganda, id rather have food and shelter for another week than shoes. Or even better, do can food drives there or do it locally, cause as much as africa is suffering, even the US has suffering people too.

Also, this KONY 2012 hype. People who full-heartedly support this, obviously didnt do their research. In case you were wondering, this organization only gives 35% of donations to uganda. So yep, your donation to that KONY AWARENESS kit is being used to fly a blogger in first class.
Also, parts of the KONY video is fake. Ex. George Clooney's part wasnt related to kony at all. Again, if you whole-heartedly want to help countries like this, not for attention at all, then just volunteer to go to Africa. I mean, you really want to help them right?

Also in the music business, if a vast majority loves a singer, like adele, its because of a reason. They love feeling sorry for someoneIve realized that the people who like adele have the same characteristics. Saying that no one should be ridiculed for their size, but insults "skinny" girls casually. If the singer makes this image of always being the "underdog" in life and love issues constantly, CONSTANTLY, through their songs, this majority would take a bullet for them without studying the iffy reason why these singers stick to this money-making idea. It is also because these "heartbroken" songs adele sings about seem personal, but really, do didnt make a break-up song? Is it really that true that one singer "really" is butthurt in their life to make a 100 albums about one issue? They are professional and they know that people love to feel like they can "help" is what sells. Ex. ive seen comments saying "adele. you are beautiful and you dont need that man!" and "that b*****d should feel ashamed of himself. Like if you agree!"

But if a singer makes song about what everyone does and thinks constantly, like being sexy or se x, this majority would kill to end these singer's careers. Although this is also a money making idea, the majority dont feel sorry and want to pep talk these singers, so since they arent being used, they blast hate on it. I know members of this website always have se x on their mind, why would you guys hate a song for something everyone else is practically open about? I know, because its not mainstream.

Let me analyze my arguement more, lets take taylor swift, in every concert, she cries at the end saying something "all of you are my greatest fans! This is the best concert ever!!!" and invites a few fans after every concert to her backstage room. If you still dont get it, this is her routine, she is a professional and is trained to cry on the spot and to say the same things to fans. Thats reality.