Noxin
(?)Community Member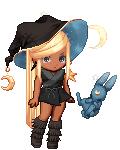 Posted: Wed, 29 Jul 2009 16:18:54 +0000
-Use of all circle lens brands has not been approved by the Food and Drug Administration (FDA) for use in the USA and there may be health risks associated with the prolonged use of them. The information below is being supplied for educational purposes only. As with any health/beauty product, it's recommended that you

seek additional unbiased information

and consult your eye care professional prior to using circle lenses.-
Why won't Gaia let me leave a space here without typing something in it?? D:
●~ ♥ * The Official Circle Lens Thread * ♥ ~●
None of Us Look Like Aliens-- We Promise
♡
Hello, and welcome! This thread is meant in part to eliminate the need for all the weekly threads about circle lenses, and in part to answer as many questions regarding them as possible. It is also here to serve as a place where anyone with these contacts can post their pics and a review of the lens(es) to help out others.

Also, as I said, feel free to ask any questions you may have-- helping with colour + brand suggestions is a favourite pastime of mine. Don't be afraid of discussions, either, as chatting it up is the best way to spend time. We rarely bite, so stay a while. :]

P.S. Sellers! We welcome you, but no overt advertising in your posts please-- use email for any business, not Gaia, friends. :] (Post all the adverts you want in your sig. ;P) Thanks!
♡
Table of Contents



Post One


♥ F.A.Q
--* w/ 'Basic Care + Advice' *--
♥ Pictures (Not just Asians, complainers! ;o)
♥ Store List
--* w/ Where Not to Buy Lenses *--
--* w/ Reasonable Brand Price Ranges *--



Post Two


♥ Reviews
♥ Banners & Affiliates
♡
F.A.Q. & General Knowledge
-What are circle lenses?-
Circle lenses are contact lenses whose origins are in Asia, where they were made popular by net idols wearing them to achieve a big-eyed look. However, with such a wide variety of colours and styles, these enlarging lenses are often used by regular people simply to enhance their natural eye colour and size.

The enlargement effect is achieved by printing the design to nearly the edge of the the contact lens, and therefore beyond where the natural iris ends; most colour contacts stop a larger distance away from the edge, they stay within the bounds of your iris.

Along with the extended pigmentation, there is a black or dark-coloured ring printed along the pigment's outside edge.



This imitation limbal ring, for which these lenses get their name, further adds to the enlargement factor.
-What is the 'halo' effect?-
A pair of lenses with the extended colouring, but without the dark circle about it will often produce what is referred to as the halo effect when worn. At the bottom [and often, sides] of the lens, a light coloured crescent is visible.




This is caused by the lens' colour going beyond the iris, and over the white of the eye. Over such a light colour (white), the lens' colour looks super light compared to the rest of it, which is over your darker iris. It's like having a red piece of cellophane half on a white part of the floor, and half on a brown part of the floor- the section of cellophane over the brown floor will look like a darker version of the red, and the bit of cellophane over the white floor would look verrryy very bright red, right?

However, not everyone gets the halo effect, even from the same lens of the same size-- if the lens' colour doesn't go too far from your iris' edge, then you won't have one, or not a very big effect. The smaller your eye is, compared to the lens size, the bigger the halo. Check out the picture below for an example of a halo vs. a non-halo effect.


-What colours do they come in?-
The standard range of colours is brown, blue, green, grey, and violet. A good deal of series have black as an option as well, or even different shades of blue or brown.

There've also been several pink lenses released recently. Yes-- pink. Not costume lenses, lenses with real, pink colour. There's Beaucon Jewel Pink, Barbie Eye Super Nudy Pink, Dueba Big DM23 Pink, G&G/Dueba Max Pure Pink, EOS Flower Pink, and many other lenses available.
-If they're so enlarging, what size are the lenses?-
Typically, 14.0 mm in diameter, but a good amount are 14.2 mm. (There are also series that are known as that come in at a larger 14.5 mm and larger: right up to a maximum of 15 mm.)

Excepting the new, hy-uge lenses (15 mm), CIRCLE LENSES ARE THE SAME SIZE AS REGULAR CONTACTS, smaller even, sometimes, as many 'regular' contacts are 14.2 or even 14.5 mm diameter.

Also, the majority of circle lenses share the same base curve (BC) of 8.6 mm. (Although, a few- very few- brands are 8.4 mm, and yet others at 8.5 or 8.7 mm.)
-Can these lenses have a prescription?-
Yes and no-- that is, most lenses are available for prescription, but sometimes, a colour or two within a series will only be available in plano (non prescription). For instance, Geo Nudy Green, Violet, and Golden Blue are plano only, while while Nudy Brown, Blue, and Grey have prescriptions available.

Prescriptions are only for myopia (save for a very rare couple of series) and usually run in the range of 0~ -10.0. (A few series stop at -8.0 or so, or start at around -4.0, but they're still in the aforementioned range.... thoughm again, some rare series are the exception and go up to -20.0)

If you're not sure of your prescription, you can always order plano lenses. (It's a better idra to make an appointment with an eye care professional to get fitted for contacts, though, so you can get your true Rx.)
-Are there lenses for astigmatism?-
Yes, some of them are. However, the range of available colours and brands is severely reduced, and the cost a bit pricey. (Often $15-$25 more than non-toric lenses.) Lenses for astigmatism are called torics.

Here is Geo's full line of toric lenses, here is EOS's, T-Top has some, G&G has one design, Blincon has some quarterly/3 mth torics, and the only other place I know of which has a comprehensive list of many other big brands' toric lenses is here.
-Aren't these lenses really damaging to your eyes?-
Like all contacts, circle lenses carry the risk of damaging your eyes. The risk isn't that much higher, though, since they're nearly the same as 'regular' (clear) lenses..

There are two main issues to contend with in this matter: 1) that since the lenses are of uniform BC, and people's eyes are so not uniform in BC, that they may not snugly fit your eyes; the rule of thumb I've always heard is that you stay within .2 of your own BC, and 2) the oxygen permeability and water content of the lenses. Since most of these colours show up so well on dark eyes, there's more/thicker pigment used, which restricts the flow of oxygen through the lenses more than non-pigmented, or sparsely pigmented contacts. The higher the water content (WC), the more moisture the lens will need from your eyes, and the lower the WC, the less the lenses'll need. Basically, you have to wear the lenses for the suggested amount of time for the brand (usually between 6-10 hours).

I daresay, though, that the majority of circle lens users aren't bothered by their lenses, despite all of this. Still, l'd advise you to see your optometrist and find out your BC and prescription.
-Can non-Asians wear them?-
Simply put: yes. These cosmetic lenses may've originated in Asia, but anyone can enlarge their eyes or change their colour-- you don't have to be a certain ethnicity to do so. :]

I myself, being of mixed ethnicity and having-- prepare yourself-- darker skin, have several pairs and wear them fairly frequently, with no ill effect. In fact, they look damn good. ;o

So even if your eyes are 'big enough', get them for the colour change, or just for fun.
--* Basic Care & Advice *--
1. Keep your lenses in the proper solution-- not the stuff in the vials or blister packs that they were packaged in. You can find lens cleaning solution and multi-purpose solution at your local drugstore.
2. Do not share lenses with other people. Do not. It's a quick way to spread germs and infection, not to mention it's pretty gross. D:
3. Insert your lenses with clean, dry hands. You would not believe how much a bit of lotion or a particle of tissue in your eye hurts.
4. For that matter, put your lenses in before applying makeup, lest you ruin your makeup, or get any in your eye. (Ouch.)
5. Keeping your nails shorter is a good idea, as nails can easily rip or tear lenses during removal or handling. Plus, a nail to the pupil isn't exactly fun. (Here's a YouTube vid on how to remove your lenses.)
6. If your lens hurts/burns/stings remove it. It could be something as simple as it being inside out or there being an eyelash on the 'inside', but it could also be a rip or a tear, which could cause serious damage to your eye.
7. When you do get a new pair of circle lenses, once you remove them from the blister or vial/bottle, soak them for several hours in lens solution; do not put them in right out of the vial/blister-- that liquid is for preserving, essentially, and not geared toward your eyes. Anyway, soaking them for at least 6 or 8 hours is recommended. Doing it overnight is easiest, though.
8. On that note, do not over-wear your lenses-- most brands/series have a recommendation of 6-8 hours or 8-10 hours. Circle lenses, like many coloured contacts have fairly low water/H20 content, eventually straining your eyes from needing moisture + limited oxygen. Give your eyes a break and wear your lenses ony a few days a week, or for less time daily, unless you have one fo the rare brands with a water content higher than 50%.
♡
Pictures


Brown



Green



Violet



Grey



Pink



Black



Blue



Red

Gaians With Circle Lenses
Here is the link to the ever-expanding Gaia Circle Lens photobucket album, which features Gaians exclusively.

Post those pics !! C:
SELLERS: DO NOT USE THE PICTURES WITHOUT ASKING PERMISSION.
♡
Online Store + Seller List


A ★ means a Gaian has ordered there. ie. It's been 'proven'.
A ★★★ means that at least 5 Gaians have ordered from there. ie. A very reputable seller.
('OG' means they only sell Geo lenses)
- -

-Websites-
520 Lens (-formerly Geo Wiki Kaka-)
Aigoo Shoppe (OG) ★
Alice & Rabbit Specialty Shoppe
Angel Contacts (OG)
Angel Lens
Angelic Rain (OG)
Angeland (OG) ★ (-- temp. down --)
Asian Fashion City (OG)
Asian Food Grocer (OG)
Asian Stuff Shop
Beautiful Lens
Big Eyes Contact Lens
BlingBlingEyes ★
C&C
CCLens
Candylens ★★★
Candy Color Lenses
CircleLens. com ★
CircleLens. net ★
Circlelens2U ★
CircleLensDiary
ContactLensXchange (OG)
Circle Lens Addiction ★★★
Colors Paradise
Color Lens 4 Less
Color Lens World
Contact Lens House
CosEye (-formerly Juz2shop-)
Cosmoeeyes
CosmeticLense ★
Cosplay N Charm (OG) (-formerly Byzantine Collection-)
Crazy Contacts
Cute Dolly Eyes
D' Beauty Shop ★
De Beauty Memory Shop
E BeautyNya
E-CircleLens ★
EyeChanger
EyeLuver
Eyesbright
EyesMyWay ()G)
Eyeful Tower ★ (-formerly Daixun Circle Lens-)
EYEWANT
Eye Love Colors (-formerly Ryocon-)
Fancy Look
Fobby Barbie ★★★
For My Dear (OG)
Gal Lover
Geo Coloured Lenses (OG) ★
Geo Contact Lens (OG)
Geo Lens Beauty (OG) ★
GeoGeo Eye
Get Your Lenses
GirlieBoutique (OG) ★
Gmarket ★
GwyShop ★
Hello Yeung
Honey Color ★★★
iHeartLens (OG)
I Love Circle Lenses ★
IszoFashion
iwantcute (OG) ★
iBeauty Shop
iCandy Style (OG)
J&K Contact Lenses
Japanese Candy ★
K-Circlelens ★
Kawaii Love Beauty ★ (OG)
Keauty Store (-formerly Lilies Shop-)
Kiwiberry1's Collection ★★★
KK Circle Lenses
Korea BigEyes ★
Korean Lens (OG)
LensCircle (OG) ★★★
Lens Village ★★★
Legit Magic
LollyLens ★
LoveShoppingholics ★★★ (-formerly Shoppingholics-)
Magic Eye Con
Maple Lens
Miredo Fashion (OG)
Mojooz
Moonlight Beauty Shop
Mukuchu ★
MWF Shopping Mall
PadPa
Paffu.Net (OG) ★
Paraná Lentes
Party Kingdom
Party Lenses (OG)
Pink Sakura
Pink Shoppe (OG)
Pinky Paradise ★★★
Porta Gadgets
Pretty Circle Lens Boutique
Q-lens (OG)
QQ Contacts (OG)
Roseberrie Circle Lenses ★
Sedona(Co) (OG)
SecretEyes Shoppe ★★★
SoftLensEye
Solution-Lens ★
SpecialLens ★
Sugar Sandcastle ★
The Dolly Eye ★★★
Tokyo Toys (OG)
Tokyo Wink (OG)
Uniqso ★
Vivid Beauty (OG) ★
YesStyle (OG)
Yukiumi® ★

-Blogshops-
Apple of Your Eye ★★★
Barbie N Dolly Lens Shop ★
Coslenses (OG)
Divalens
Dolly Eyes Effect (OG) (-temp. closed-)
GEO Contact Lens (OG) ★
Geo Eye Candy ★
Geo Supplier ★ (--temp. down?--)
HotChic Color Lens
Isabelline Lens
Love.Geo.lens
My Geo Len ★ (-formerly Geraldine Shop-)
Purple-Lens (OG)
Quality Circle Lens (OG)
ShoppingnSpree ★


-Sellers + Shops on AF.net-
PinkyPrince
ShoppingnSpree ★

-Sellers + Shops on LiveJournal-
KaruKaru Shop (formerly Loveforlens)

-Facebook Shops + Sellers-
Barbie Eye人形の目
Charmant Queen
♥Cheap & Pretty Circle Lens♥
Colorful Circle
G W Y S H O P ★
Geo-Lens House ★
○•⌒ K K ⌒•○ Circle Contact Lenses
Ma Couleurs (OG) ★
Paffu.Net ★
Roseberrie Circle Lens ★
ZYLsociety

-Tumblr Sellers + Shops-
Candy Jelly Eyes (OG)
Colorcon Koumi CL
- -- -- -

More shops? Post in the thread. :]
--* Where Not to Buy Lenses aka. The Blacklist *--
• Fall In Eyes- Bad service, scamming, rudeness, fake lenses; this seller has
it all. Just see what this fellow seller and this customer have to say.
• Korea Contact Lens- Listed in the Soompi CL blacklist thread; after customers didn't receive their lenses the site went down for 'temporary maintenance': it's now been three months. Here's one customers unfortunate experience.
• Amazing Eyez- Inconsistent service, bad/negligent level of communication, and misrepresentation of lenses (ie. listed as yearlies, when they were 3 monthers). That, and they pulled the same trick as Korea Contact Lens and simply removed the website.
• iDOLLYLENS- Originally a good shop, but later on, there were reports of lenses never arriving and refunds never being given. Most folks consider it to be a site where you'll get scammed.
• Cute Contacts- The story here might start with this store's unsavory choice to copy & paste another, reputable shop's list of customer email addresses to send out its own advertisements. That, however, isn't the main issue: it's the scamming that is. Check out what happened to this poor gal when she tried ordering from this shop.
• Eyecandy Lens- For a long time, this store was in AMAZING standing, but this April, they rather lost their footing. Link and Link 2. There's something hinky going on with their customer service and their Royal Vision lenses. (Will update as/if more info comes out.)
• eye love sushi- Another store that was rather reputable. Website is gone, as is FB shop. Customers of current pre-order were/are left hanging. Possible explanation forthcoming (they're switching to supplying/wholesale only?), but no word of refunds. :/
--* Reasonable Brand Price Ranges per Pair (in USD) *--
(Because no one likes a rip-off)


(Dueba) Barbie/Candy Magic: $15-25
Beaucon (Neo): $20-$30
Belmore : $20-$35
Bescon: $25-$40
Besvue: $15-$25
Colorvue: $25-$35
Dueba: $15-$25
Dreamcon: $20-$35
EOS: $15-$25
FreshKon: $30-$40
(Belmore) Fynale: $20-$30
G7: $25-$35
G&G: $15-$25
Geo: $15-$25
(Vassen) Hana SPC: $20-$30
("Seeshell" ) Hana SP Eye: $20-$25
(Vassen) i.Fairy: $17-$27
Innovision: $20-$30
Intervia: $25-$35
(Vassen) Kimchi: $20-$30
(Belmore) Luxury Babe: $20-$30
MI/Magic Image: $20-$30
Migwang: $20-$30
Mirine (Wakure): $25-$40
Neo/Neo Vision: $20-$35
New Bio/Neo Bio: $20-$30
Seeshell ('DizonEye'): $20-$30
T-Top: $20-$30
(Vassen) Hyper: $20-$30

And yes, often, lenses can be found at prices even lower than the minimum listed. ;]
♡

CONTINUED IN NEXT POST WITH 'REVIEWS'~~ SCROLL DOWN, LOVELIES