About
I say things straightly and honestly.
Special thanks to :

-Kyo Cosplay for the generous warm welcome gifts to gaia
-Elywrath for giving fabulous prizes!
-Bouncing Bob for Tapioca Skedaddle!
- l2essurect for Ashen Marionette!
-Kitsupon for princess manner !
-[Le Gasp!] for Doki Doki Milk Chocolate!
-Kirito Light-Kun for Hazardeous Accident!
-donators on dumpster dive
-staffs and mods for making gaia!
-Generous Anonymous benefactor
1. Vday 2k11 Heartsbane Bouqet ( I don't know yet...who are you and thank you! heart )
2. Compass of Seidth ( I guess It's the generous Ms. Sheepiez.. emotion_kirakira )

Received Arts and Artist! Thank you~!!

BY RokketoDan
BY StovePyroKiwi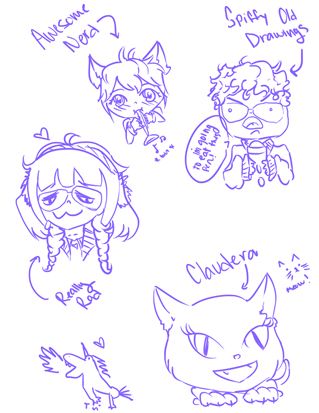 by CrampingUnicornToes
by CrystalFlower333
by Heavy Metal Tea Party

by Colonel_Moran