About
Hallo there, the name is Chris. I am a 27 year old transgender. I am living in New York for the time being, when I get money I wish to move to Germany. I love to role-play, dance, sing and play video games. I am a big Blutengel fan.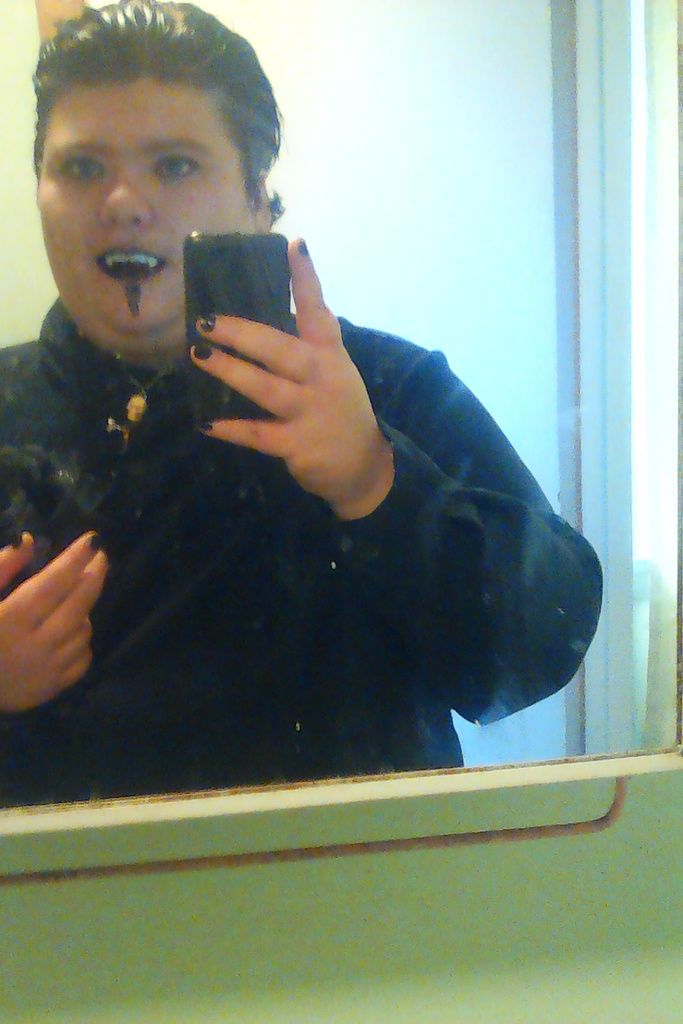 This is me v----v

Get your own CrushTag!
Also I have a
FaceBook
~~~~~~~~~~~~~~~~~~~~~~~~~~~~~~~~~~~~~~~~~~
This is my roleplay character
Name: Chris Vonhimmer
Age: 547
Race: vampire
gender: male
Sexuality: Bisexual
power : Charm, light healing, and sharp shifting
weapon: A long black metal sword
Hometown: Berlin, Germany
Likes: Blood, singing, flirting with cute males or females, his motorcycle and cigarettes
Hates: Silver, sunlight, hunters, priests, garlic, and holy water
Bio: N/A
Other: Chris has a demon inside him due to a witch with vengeance
Pic:

A: Cute
B: Loves People
C: Good Kisser
D: Makes people laugh.
E: Has gorgeous eyes.
F: People wild and crazy adore you.
G: Very outgoing.
H: Easy to fall in love with.
I: Loves to smile and laugh.
J: Is really sweet.
K: Really silly.
L: Smile to die for.
M: Makes dating fun.
N: Can kick the s**t out of you. XD
O: Has one of the best personalities ever
P: Popular with all types of people.
Q: A hypocrite
R: Good boyfriend or girlfriend.
S: Random
T: Verry good kisser.
U: Is verry sexual.
V: Not judgemental.
W: Very Brod minded.
X: Never let People tell u what to do.
Y: Is loved by everyone.
Z: Can be funny but dumb sometimes
My Name:
C: Good kisser
H: Easy to fall in love with
R: Good boyfriend or girlfriend
I : Loves to smile and laugh
S: Random