About
Saiya




YOU ARE SAIYA




[Fav color-

Black
Fav animal- I have none
Hobbies- Training and Being a Sadist
Good Points- Powerful, Good with Stratagy.
Bad Points- Sadist, Reckless
Besties- Nami (other result) and Konan.
Enemies- All but Orochimaru, Kabuto, and Akatsuki.
BF- Itachi
BACKGROND
You were always a very dark girl. You always perfered to be alone, and you lost your parents when you were born. You foster dad molested you and your foster mom beat you. When you were 10 you killed them both and that same year you became genin and chunin. People always looked down on you because you kill your foster parents, but they never knew what they did to you, but you didn't want to waste your breath, and you didn;t need there pity. At the age of 16 you had finally had enough of all those people giving you those cold stares and talking about you, so you killed them all and left for the Akatsuki, which they accepted you into.
Things to Know- You like to drink blood (NOT LIKE A VAMPIRE!!!!!!!!!!!!!!)
WHAT THE CHARACTERS THINK OF YOU:

All the Leaf Ninja's and people don't know you

Orochimaru- She is very powerful I will tell you that.

Kabuto- Powerful indeed but reckless.

Itachi- I love her.................... she is my world and I won't let anyone hurt her, but it's not like they will. Anyways, She is beautiful and smart and ....................... I LOVE HER SOOO MUCH

Kisame- JAWS IS MY FREAKIN MOM

Deidara- My gosh she scares me..... but in a good way

Sasori- I would like to date her.... but she's Itachi's and i don't want to witness the wrath of Itachi Uchiha

Hidan- She is my friends but she likes to drink the blood i use for tribute to Jashin.

Kakuzu- She takes my money and bribes me to do her chores in exchange for my money.

Tobi- SAIYA IS A SCARY GIRL........... LIKE TOBI

Zetsu- how i would love to eat her, but i don't want to die...... I don't want Itachi to kill me, OR WORST................................................. (You Don't Want To Know)

Konan- SHE IS SOOOOO CUTE WITH ITACHI

Pein- she is a great addition to the Akatsuki

YOUR STORY
(Saiya is 17 in this story)

You have just killed off some guy in the group of rouge ninja you were fighting. You didn't notice that someone was behind you, until you hear someone killing the person. You turn around to see Itachi. "Thank you" you say, kicking another guys head off. Itachi merely nods and kills the last guy. You turn to Itachi once again. "I'm not into this sentimental things, but......................." you say but you were cut off. Itachi has kissed you. You did something you never thought you would ever do, blush. Itachi breaks the kiss and says, "Neither am I. I just want to tell you that I love you." "I love you too." You say kissing him, and he kisses back.
(yes i know......... very straight forward and to the point)

RANDOM MOMENT IN THE FUTURE

You are laying in your bed holding your little baby boy, Sotaru. Itachi was out on a mission and you had no idea when he would be back, but you hoped it was soon. You are dosing off with your baby against your chest when you heard the door open and you sit up, not moving the baby. Itachi walk into the room and sees the baby. He hurrys to the bed and pics up the baby. "Whats the baby's name?" he asked. "His name is Sotaru." you say. You look at Itachi....... and for the first time.............. he looks like a soft man, but you could never tell anyone that. He points his finger towards Sotaru and Sotaru holds his finger. Itachi looks so happy. Itachi sits next to yo on the bed and lays down with Sotaru on his chest and arms spread out. You lay down and rest your head on one of his arms. He wraps his arm around you and the other around Sotaru. All 3 of you fall asleep, in each others arms.

Hi, My name is Chelsea Carter. As you can see, I am a Itachi fan-girl and would love an avi art with my avi and Itachi. I would tip really well or pay a reasonable price for it. I am also a Sesshomaru fan-girl. Byakuya fan-girl as well. Draw me with either Sesshomaru or Itachi or Byakuya and I will love you for life.Draw me with all three of them and I will tip you dearly. Welcome to my profile.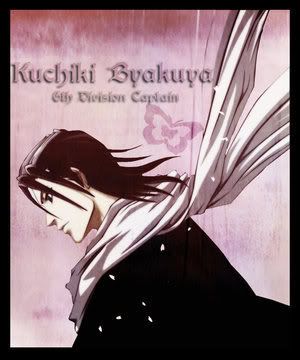 Friends
Viewing 12 of 165 friends
Journal
Amaya Suzunami's journal
i love writing
everything
Multimedia
Signature

I adopted a cat!
Name: Snowpaw
Age: 6 moons
Likes: fishies, me, her friends, hunting
Dislikes: fighting, hurting people.
Why my pet loves me: because I rescued her from mean people
Why I love my pet: because she is fluffy and warm.
I know you want an adorable pet too!
Get A Pet!