ABOUT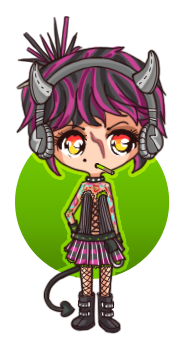 Well I suppose I should tell you a
little about myself
. My name is
Stacy
. I am graphic, web and jewelry designer from Michigan. I run my own little shop on Etsy.com called keytiques, you can check it out
here
.
I have very
varied interest
, one of those top interest being music. I am literally a music junkie. I love pretty much
any and all music
with the exception of a few select genres. Personality wise in general I'm a very
down to earth
person. However I can also be very
sarcastic
at times. I really dislike witting bios about myself so this is all that's here for now.
Maybe it will change down the future
.