battery_bee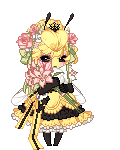 Details
Last Login

01/30/2023 2:57 am

Total Posts

22341

Posts Per Day

3.95

Member Since

08/04/2007
Location

Jacksonville, FL

Occupation

House Spouse

Gender

Female

Birthday

08/13/1992
---
Interests
About
House Spouse

Weirdo
If I gifted you, you're welcome.
No need to thank me.
Enjoy it, sell it...do whatever. IDC


Wondering how I have so many listings in my store?
It's the North Kitten Star subscription on Gaia.
Unlimited store listings, as well as some other perks.

Wondering how I got all those items for sale?
When I should be sleeping, I binge watch TV.
While I watch, I play Lake Kindred.
All those items in my store are either from RIGs in LK or Dumpster Dive.

LEVEL 50 KINS










































Friends
Viewing 12 of 48 friends
Journal
This Little Piggy
Multimedia