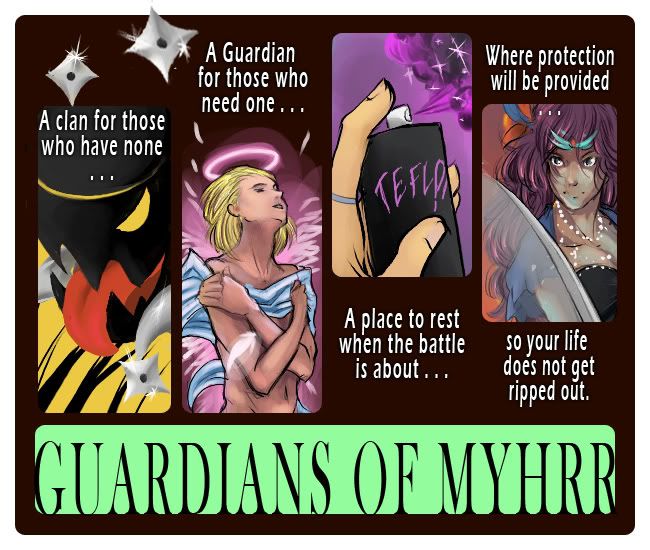 Guardians of Myhrr
If you seek companionship on the battlefield, assistance during quests, and someone to watch your back when you take a knee... The Guardians of Myhrr are on your side.
Clan Benefits
- New Friends
- Clan Parties and Themed Crews
- Member Contests, Avi Contests, Booty Grab, etc.
- Quest Assistance Forums and Clan Chat
- High Level Players Who Help When Possible
- Rings, Recipe, and Ingredient Trading
- Links to useful FAQs and Guides
- Varied Forums including General Discussion and Art
Membership Application
Include this when you apply to join.
Why do you wish to join the Guardians of Myhrr?
Can you make at least one post a month in the forums?
Requirements to join
1. You do not need to play zOMG to join. This is a zOMG clan and a lot of what we talk about and do is zOMG related, but we have many other activities that you're welcome to join us in.
2. We expect a certain level of maturity. We do not have an age requirement, but we expect you to respect others regardless of your physical age.
3. We will reject membership applications that contain too much netspeak, that beg for items, that are left blank or have not used the Membership Application.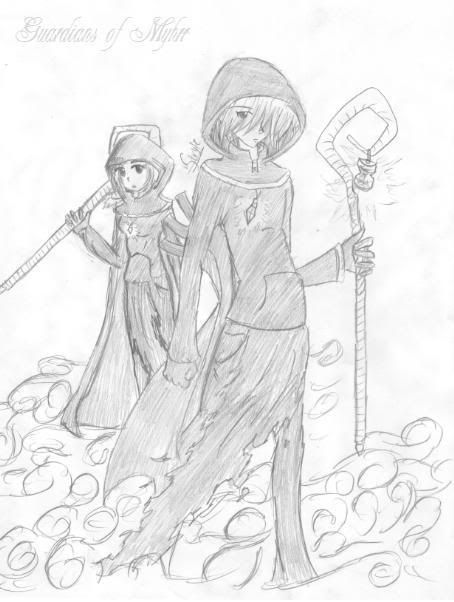 Rules
We're all here to have fun and friendship on zOMG. Just make sure it's fun for everyone.

1. Respect all members of the guild. Remember that people range in age and belief, but stay polite and respect their differences.
2. Honesty: When voting in clan contests, vote based upon real things the person did, or on the merits of their entry. Do not vote with more than one account.
3. Be Polite. If you ask for assistance, try to be where you say you'll be to get it. If someone helps you, please thank them.
4. Follow all Gaiaonline terms of service.
5. Mule accounts are allowed in the clan. However do NOT use more than one account to vote in, or enter contests!
5. No Begging. You may include links to your shops and your quests in your signature or post them in the Trading Post within reason.
6. Use proper English in all of your posts. A few abbreviations are fine, but l447, and excessive chat speak is annoying and can receive warnings.
7. Use clan chat (if it works) but do not post incessantly, nor chat just for the sake of posting if no-one is responding.

Crewing Rules:
1. Respect the crew leader. Follow reasonable directions.
2. Respect all of the members. Joking is fine, but if anyone is offended let it drop.
3. Don't impede the crew goals. If you want to do something different and the crew is full offer your spot to someone who can help.
4. Do not run ahead and steal too many kills unless the crew OKs it first.
5. Don't steal crates/chests unless someone OKs it or is gone for a long time.
6. Assist All Members. Heal/Buff as is reasonable. Try to keep the crew together so all can get credit.

Affiliates

Allied Clans

Important Notice: Do not donate to the clan from the homepage. We are not able to use the gold. If you wish to donate to the clan, please send trades to 'Guardian of Myhrr' our clan mule. If you do donate through the clan homepage - the gold you donated cannot be retrieved or returned.