Owlie
(?)Community Member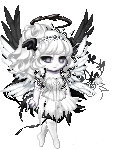 Posted: Tue, 28 Sep 2010 22:36:50 +0000
Lanzer's Journal Oct-15
zOMG - As the team is wrapped up on the Halloween update, word is that they're finishing up on the Coliseum update. Still looking at a few more weeks of development until the new update's ready.
Lanzer's journal

I still wish we knew that at least ONE developer was working full time.
Lanzer AtA
zOMG is understaffed unfortunately, it's going to be this way unless the interest for the feature increases.
Interest in the feature is declining because zOMG is not being updated.

zOMG is not being updated because interest in the feature is declining.

Do you guys not see the problem here? Gaians aren't going to start suddenly be more interested in a feature that hasn't gotten new content in such a very long time.

So essentially you're sending zOMG to it's doom- you won't assign devs to it because it doesn't have enough interest, and because you're not assigning devs to it, it's practically guaranteed that it will die. [HEY MISTER CEO, HIRE MORE DEVELOPERS]

zOMG had a great future, and i really think Gaia could have made a LOT of money off of it.

Ring recolors for $2.50? Someone out there wants a pink divinity and will pay for it.

Selling revives and orb multipliers and such- aren't you making money from that already?

I'm so disappointed that zOMG is being sentenced to death- after waiting (for me) FOUR YEARS for it to come out.

There are 1300+ signatures on the Enlarge the zOMG Dev Team Petition.

A thread for ad clicking: zOMGains for Gaia

There is even a guild for saving zOMG.

z!Spot, a guild for getting more people to play.

The SS Speed Run thread that is posted in a LOT.

Opinion polling the GCD about zOMG:

ZOMG...
Needs more attention/content not less 83.9% [ 308 ]
Needs to just die already 6.0% [ 22 ]
Undecided as I don't play at all 10.1% [ 37 ]
Total Votes: 367


HOW MUCH MORE INTERESTED COULD WE BE?
---------------------------------
Lady Kayura
Owlie
Ring recolors for $2.50? Someone out there wants a pink divinity and will pay for it.

DO WANT.

But purple.

This is a seriously awesome idea.
Rya Dracosin
Wouldn't take much more out of their time aside from adding in a few more loot items in each area (to bring attention back to each area) and coding them in. Would take as much time possibly as their regular bundles do, and they'd be earning money from it. As long as they revisited the recipes every so often, or even had a zomg rig (now wouldn't that bring more attention if the rare item was a special recipe or even a ring?).
yaoinut
I can't understand how gaia doesn't see the potentional in zOMG. I'm sure when the easter event was on, people must have flocked there for the items, which shows new content and new ideas bring people in.
Quarantine Corentine
It's like how the Public Transportation in my area is getting budget cuts 'cause people aren't using public transportation as much but people aren't using public transportation as much because the cuts are starting to make it inconvenient to use.
Red Kutai
I've been arguing for some time that there's a huge discrepancy between the number of Gaia's users who are interested in zOMG! and the number of users who actually play.
Catanaition N. D.
If there was a little more support for soloists I would be a lot more interested in playing. I have never had an interest in parties in any MMO I have played and the fact that Gaia not only expects you to play in crews but keeps things secret in hopes that one player will figure it out and pass it on to all the other players is quite simply dumb.
faolan
So. Gaia. Who's in charge there these days? He or she needs to remember to take their ADD medication, honestly. Projects are announced....and peter out. Ocean Party sure was abandoned in a hurry -- even the forum here has practically an inch of dust all over it. Spring Cleaning done yet? If developers aren't quitting left and right, they probably deserve some huge thanks (and huger apologies) from whichever senior administrator it is who's micro-managing the dev teams -- literally -- to death. No, I can't say for sure that's the cause. But the results coming down remind me a lot of my own experiences with busybody higher-ups who were so "hands-on," they choked a project to death.

Abandoning zOMG? It really feels like a betrayal, Gaia. Maybe even a slap in the face.

So I ask only this: if that is what administrative decision is to be, that the administrator responsible for the decision come to Anime Expo next July so we can each return the gesture.
Ruuj
You know, instead of always implementing these stupid forum changes that, much of the time, the majority of the community didn't even want in the first place.