DJ Helsing
(?)Admin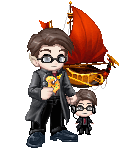 Posted: Fri, 21 Sep 2012 01:22:12 +0000
Hi, Gaians! We've got a quick video update to share with you-- in order to keep the Gaia community in the know, we've decided to do monthly video updates (starring yours truly) that let you know exactly what we've been up to lately and what's in store for the coming month.
Of course, there's something in it for you: we'll be hosting a contest and giving away
100,000 Gold
to a lucky winner.
We also have an opinion poll set up, so your voice can be heard and your thoughts can shape Gaia's future. Be sure to cast your vote and earn a free
Wing Sticker
.
Also here is a summary of all the updates from August 15th to now!
--------
Site & Feature Updates:
Over 40 Updates and bug fixes with the most notable being
Changes to Guild Announcements
Opening of Dead Man's Shadow for free to all players
Fixed the token buying glitch
Pancakes removed from Cache/Case formulas
Fixed subforum issues
Animated item preview is once again fully functional
Post editing update so you now go directly to your post after you create/edit it
Number of New achievements
Updates Games Page
Released a new Fishing Page
Huge update to Gaia item database
Item Updates:
Cash Shop Update:
Happenstance Romance Bundle!
Roller Derby Bundle!
Retro and Modern Science Fiction!
New E.I.:
Band of Bremen!
New C.I.:
Advance Chance!
Forgotten Reverie!
Champion Halls!
New A.I.:
Astra Metamorphosis Deux!
New MC's:
Past Month: August
Literary Luxury
Beard Science
This Month: Sept
Night Weaver
Fading Ember
EI Reports:
All-Star Cheer!
Band of Bremen!
Modus Operandi
Contests:
CrosStitch Contest: Monster Costumes!
August 2012 MC Giveaway!!!
Suggest a theme for our wall and win
biggrin
Online Events:
4th Annual user-run Camp NSTG event!
Edmund's Shop: Thanks for Helping!
Welcome to Detention!
Oni Set Poll
Item database celebration item release
Talk like a pirate event
Convention Tour:
Fan Expo 2012
Sac Anime Summer 2012
Other:
Updates to the Gaia Manga
Multiple Updates to Bid Blast
Upcoming:
Convention Tour 2012:
Anime Weekend Atlanta
New York Comic-Con
Mc Giveaway Contest
More Manga Updates
Halloween Event in Oct
H&R Westly is closing as its being rebuilt
Releasing a brand new game
--------
Contest Rules and How To Enter:

Reply to this thread with your answer to this question:

What's your favorite Pirate Word and why!

Submit your entry before Tuesday Sept 25th 2012 at 12:00 noon PST!

Rules and Judging:

This contest is open to all Gaians! We will not disqualify anyone based on age or location.
You must reply to this thread with your favorite Pirate Word and tell us why. Incomplete entries and spam posts will be disqualified.
Though you may submit multiple entries, we highly recommend that you choose your favorite entry and best reasoning and enter only once.
Entries must be a favorite Pirate Word accompanied by a relevant reason why it's your favorite, or they will be disqualified.
Entries must not include any explicit or inappropriate words or phrases.

When the contest has ended, Tuesday Sept 25th 2012 at 12:00 noon PST, we will review the entries and choose 1 random winner to receive 100,000 Gaia Gold. The winners will be contacted via PM and granted their prize directly into their inventory. Winners may be announced at the conclusion of the contest once they have received their prize!
Have Fun and Good luck!