Lochinvar
(?)Community Member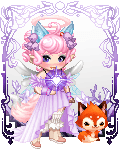 Posted: Sat, 26 May 2007 01:17:43 +0000
Give us a thumb's up!
Our own Professor Snape will be offering Alchemy services. Please see the second post for more details.
Hello and welcome to what began as my own personal project of creating Hogwarts in Gaia Towns!
heart
I started with one little neighborhood with the 4 Hogwarts house dorms, a potion classroom, and a greenhouse. Upon near completion of those places I started to branch out adding places in Hogsmeade, Diagon Alley, Knockturn Alley, and various residences. I have found that I cannot stop!
xd
I have even gotten others into the project to help. Thanks to Maddy who is hosting/creating some of the locations and also thanks to our donators!
heart
Please visit here and these locations in Towns as I improve upon them and expand. Roleplayers, tour groups, and muggles are welcome!
heart
Also if you like The Hogwarts Project, please give us a thumbs up and tell your friends so even more people can enjoy it. Thanks!
Lately a lot of people have been asking
What can I do to help?
Here are a few things you can do:
+
Enjoy!
This is the number one thing you can do. heart Really! I started this for fun and it really makes me happy to hear people enjoying my work. I'm sure the others who have designed and host some of the locations love to hear that their work is being appreciated as well.
+
Give us a <3!
The more popular the thread, the more cookies I get. The more cookies I get, the more I can vote up an update to HOMES next time there is an opportunity. It's been years and I still want to make Hogwarts really great!
+
Tell your friends!
The more people know, the more people there will be to see and meet in these locations.
+
Form a party!
Birthday party, block party, search party, whatever! Let us know so we can let everyone know and you can really have a showing!
+
Please don't bump, but do stay and chat!
This is a slow moving forum and we encourage conversation (which is so much easier to follow without bump interruptions). If you just want to say nice! or cool! or whatever, that is perfectly fine though. We like to know we're doin' a good job.
+
Suggest new locations!
We want to know what you want to see.
+
Check our links!
Towns doesn't always work real well for me (and my time is extremely limited), so I can't keep up with checking the locations. If you go to some place designated as one thing and it is something different altogether, please let me know. If one of my houses appears to be empty, I can go fix it as soon as possible if you say something. This would help me out so much.
+
Donate?
This isn't at all necessary, but I get quite a few people that really want to help out in this way. If you really want to donate, check out the houses that are listed "under construction". Fancy one? Just ask in this thread what is needed to complete that location. Or you could even give one of our fine hosts a gift from their wishlist as thanks for a job well done. They've spent a lot of time and gold makin' Hogwarts and its surroundings great and sometimes at the expense of their own quests. As for me, I just want you to enjoy my efforts. heart
.:
Table of Contents
:.
1. Welcome/Table of Contents
2. News/Events
3. Hogwarts
4. Hogsmeade
5. Diagon Alley & Knockturn Alley
6. The Ministry of Magic
7. England Residential
8.
Lockhart's Closet
9. Links
10. Future Location Suggestions
11. Thank You!