Static Sludge
(?)Community Member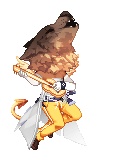 Posted: Fri, 18 Apr 2014 20:36:35 +0000
zaMmaP
Oh man , the site that used to host my old old webcomics like died/is gone. I'll have to dig through my old CDs for my old stuff. All I have for now are these compare images I did recently that aren't as cringworthy as some of the other stuff
http://i76.photobucket.com/albums/j15/zammap/art/BTS05_zps7287b7aa.png
http://i76.photobucket.com/albums/j15/zammap/art/BTS06_zps06d36606.png
http://i76.photobucket.com/albums/j15/zammap/art/BTS07_zps8bc47c14.png
http://i76.photobucket.com/albums/j15/zammap/art/BTS08_zpsd362ba32.png
http://i76.photobucket.com/albums/j15/zammap/art/BTS10_zps6a7d1d94.png
http://i76.photobucket.com/albums/j15/zammap/art/BTS11_zps5e653178.png
http://i76.photobucket.com/albums/j15/zammap/art/BTS04_zpsb45f48e6.png
The Hiveworks artist make a decent amount of money on adsales and some have been published (I've seen them in comic book shops!). The owner himself has no other job but taking his cut and supporting the artist. He also moves around A LOT and to different states. He offered my friend to live with him but she can't handle the idea of the treat of having to move within a year (most he's been at a place is like 6 months. Doesn't own furniture, than again I'm sure you'd be rich too if your didn't own furniture.)
Getting your comic there is pretty sweet deal. The most I can hope for with cosmology is getting $100 after one YEAR. But they recently got bought by amazon so hopfully they will add some features that will help artist (and buyers) out a little, like print on demand?
yeah if I were doing this for the money I woulda never picked comics XD well I should say cheesy enough comics picked me
redface
for me, I really would like to be published by image or darkhorse since those are publishers I deeply respect (I think my best luck is with image tho)
but I was considering trying comixology as well. I didn't know they got bought by amazon O_O
that's pretty cool I think (can be, sad for the little guy tho) id imagine thatd help boost advertisement for books published and sold through either company name. the blurring the pages is smart, im assuming you do it for the work (since you cant pre lease id imagine) but can get a glimpse of the art? the story sounds funny XD and you can see your artwork improving
the site that hosted you, is that your personal site? or was it a nother? o.o I have much to learn, so believe me, ill take an interest, theres never a bad discussion about comics and the process to me. I eat it up with a spoon X3 <3 so I find this very exciting. pbbt I barely own furniture <3 I get by with what I need, im not worried about social norms. but I bet hes barely got furniture since the moving costs would be a pain in the butte every time.
as for the hiveworks, do they have all types of genres? or mostly family friendly/comedies? (I briefly looked at their page) I find a lot of web comics run in the lighter nature XP which is not my stuff at all