About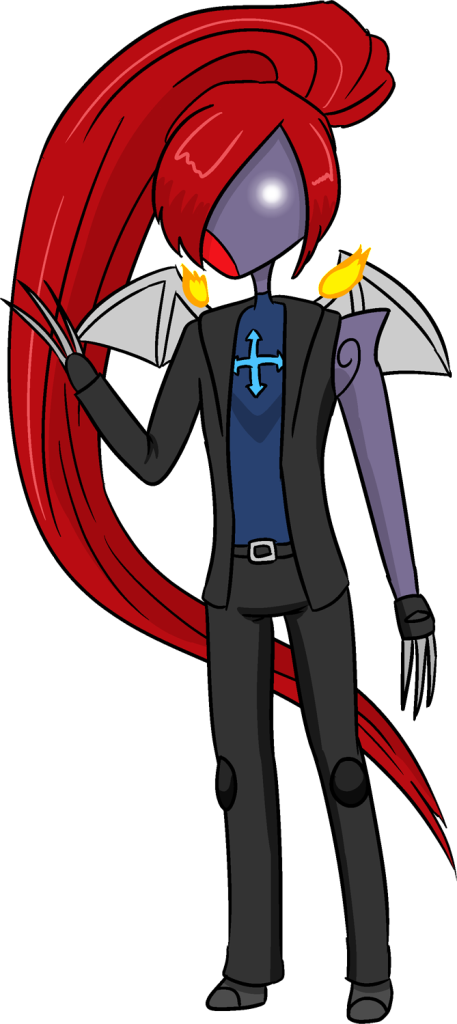 Name- Alex ...
Nicknames-Sneakers, Dreadikins, Mr HellPraise, Alex
Gender- Mail
Age- 18
Location- Your Backyard
Occupation- Squirrelly Stalker
Religion- In between religions
Hobbies- Drawing, internet, and Avatar Sites
Pets-Three Cats - Houdini and Fluff and Chance One Dog Harley Quinn
Habbits- none that I know of
Best Friends- Amanda, Bethany, Tyeler, and Zack
Relationship Status- Single
Favorite Website- Ernya,Gaia,Roliana
Favorite Anime- Too many
Favorite Movie- (Currently) Wanted
Favorite TV Show- (Currently) None
Favorite Music- Any variation of rock.
Favorite Phrase- "Music is the wine that fills the cup of silence."
Favorite Place- My Living room
Favorite Colors- lime green, Blue, and red
Favorite Foods- Chinese,
Favorite People- Amanda, Bethany Me Pete Scandoval, and Zack
Likes- friends, art, music, reading , Gaia, movies, sleeping.
Dislikes- Rumors, , annoying people, know-it-alls,
This or That-
Pepsi or Coke? Squirt
Phone or Computer? Computer.
Myspace or Facebook? Gaia
Day or Night? Dusk
Monster or Redbull? Monster.
Kiss or Hug? hug
Walk or Run? Walk.
Asleep or Awake? Alseep.
School or Home? Home.
Cold Weather or Hot Weather? In between.
Stephanie Meyer or Anne Rice? Anne Rice
Freddie or Jason? Jacob Goodnight
Dog or Cat? Car
Vampires or Werewolves? Werewolves.
Yaoi or Yuri? YURI DUH
Anime or Manga? Manga
TV or Books? Books.
Drawing or Writing? Drawing.
Text or Call? Call.
Cheez-It or Cheesenips? Cheeze-its
Oreos or Chips Ahoy? Sugar
Love or Lust? Love.
Naruto or Bleach? Bleach is a little better
Pokemon or Digimon? Digimon they can actually talk
Final Fantasy or Resident Evil? Resident Evil
Comedy or Horror? Comedy
Laugh or Cry? Laugh.
Have you ever...
Fainted? no
Called someone you don't know? Yep.
Slept all day? Yes.
Stayed up all night? Yes.
Told someone a secret? Yes.
Had someone tell your secret? Yes.
Had your trust blown? Yes..
Laughed when something wasn't funny? Yes.
Said "I love you" and didn't mean it? I don't think so...
Lyed? Yes.
Been brutally honest? YES.
Been told you were pretty? nope
Been told you were ugly? Yes.
Been called a liar? Yes.
Had someone call you their hero? Yes.
Cried because of a movie? almost
Been in a fight? Yes.
Skipped class? yea skipped exam
Smoked? nope
Drank? nope.
Done Drugs? nope you shoudn't either
Had sex? maybe
Had sex with someone you weren't dating? see above
Been in love? nope
Been cheated on? nope.
Cheated on someone? nope
Hurt someone you cared about? Yes.
Done the right thing? Yes.
Done the wrong thing? Yes.
Stolen from someone? Yes.
Went out of your way to make someone happy? Yes. I like to.
Lost someone you love? Yes.
Gotten stiches? Yes.
Broken a bone? nope
Gotten REALLY sick? Yes, many times.
Gotten sunburnt? Yeah.
Failed a test? Yes.
Let someone down? Yes.
Been let down? Yes.
Broken something valuable? yep battery microwave = not good
Gotten a detention? yep who hasn't
Gotten suspended? see above
Gotten expelled? Not yet.
Been on a road trip? Kinda.
Wasted your money? Yeah, I do alot.
Kissed a friend? nope
Laughed and cried at the same time? Yes.
Dreams of The Undead
Total Value: 632,888 Gold
[Item Information]
Item List:
Forty Winks
Crescent Cowl
Skull Biker Black Leather Strides
Laceback Jacket
Shadow Spirit
Death Whisper (12th gen)
Total Value: 1,536,689 Gold
[Item Information]
Item List:
Kelp o' th' Loch 3rd Gen.
Fremere's Guard
Kelp o' th' Loch 4th Gen.
Fellowship Armor
Checkmate
Kink's Reprise
Twilight Sparkling Skin
Total Value: 1,376,607 Gold
[Item Information]
Item List:
Grunny
Green Lizardman
Green Bio-Mask
Gift of the Goddess
Forest Troll Ears
Fat Lace Sneakers Fuzzy Green
Fallen Wish 11th Gen.
Emerald Galaxy Grenade
Emerald Forehead Jewel
Dionaesil
Dionaesil
Deluxe Witch's Cauldron
Clover Fluff Plushie
Bonsai Wings
Benkei's Trousers Green
Blade Of The Sacred Forest's Tunic
Oculus Mythica
Total Value: 1,368,925 Gold, 82,500 Tickets
After Exclusions: 1,242,835 Gold, 82,500 Tickets
[Item Information]
Item List:
Long-Stem Red Rose
Kelp o' th' Loch
Joker Hat red-black
Joker Collar red-black
Flame Sword
Fausto's Bottle 9th gen.
Elegant Red Satin Coat
Death Whisper (10th gen)
Cherry Ring Pop
Brown SKA shoes
Blade Of The New Republic's Tunic
Benkei's Trousers Red
Alruna's Rose 3rd Gen
Oculus Magica