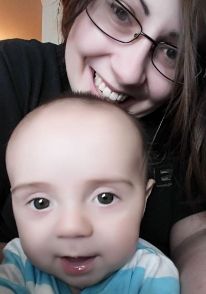 Hello. On Gaia I'm known as Serika, but my real name is Chani. I like anime, video games, cosplay, and hanging out with friends. I also like to take long walks and play Pokemon Go. Team Instinct Yo!

I am Bisexual but lean more towards men. I am married and we are both polyamorous . He's a good man and I love him to death but sometimes you just need to ******** someone else. I have a son, his name is Logan and he was born 11/03/16. He is my world.

You can catch me bumming around the Chatterbox or playing zOMG. If you want to know more about me feel free to comment or send me a PM. I like to talk and will pretty much talk about what ever you want.