Schnickledooger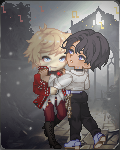 Details
Member Since

07/18/2007
Birthday

09/23
---
Interests
About
Leeayre made this profile for me way back. If its a little wronky thats on Gaia bc it functioned fine before. Ur awesome Leeayre.

I am Schnickledooger. I tried leaving Gaia. It didn't work. I come on here to relax and tinker with my avi. I be lurkin' in the Gaia Community Discussion forum mostly.

I am apparently not over my DGrayman phase as you can see. Maybe the manga will get a proper conclusion before I'm old one day. Have a funny amv.






Friends
Viewing 12 of 33 friends
Journal
Schnick's Ramblings
Multimedia