About
Have you ever noticed that anybody driving slower than you is an idiot, and anyone going faster than you is a maniac?




My name is Courtney. Call me Andi. I am eighteen years of age. I am taken.

I never really knew how to describe myself. A good handful of people always tell me I'm peculiar; heh such bullshit. It's not that I choose to be a little out of the social boundaries, but over the years I've slid into the deep end. It's quite cozy there, honest.






I don't think I have any hobbies. I read alot. I listen to music constantly.
Aaah <3 Nirvana, Emilie Autumn, MGMT, David Bowie, Led Zeppelin, Wilco, Hole, Crystal Castles..... etc.

I draw sometimes.

There isn't any reason in the world, accidents are beautiful didn't you know? I don't want to contribute anything to Earth or to be remembered. I just want to linger here, or there, and get a few smiles in and enjoy the company of others- if possible.

Private Message me any time.
Here is my face.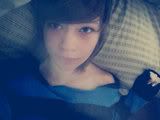 In the someday, whats that sound?
Friends
Viewing 12 of 19 friends
Multimedia
Signature
On the way to God don't know
My brains the burger
And my hearts the coal



Andi; some-what at your service.