Pink Fregia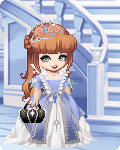 Details
Member Since

02/13/2008
Location

Third Rock from the Sun.

Gender

Female

Birthday

10/08/1960
---
Interests
Favorite Movies/Anime
Favorite TV Shows
Favorite Music/Bands
About

Mom of 5
Grandma of 2.
I live in the USA.
I'm from NY (not city)
Now in NM
Recent college graduate


I like most kinds of movies, from the old B&W's, to Sci-fi, to modern sick flicks.
No out right slashers or mushy chick flicks.

Music depends on my mood, but I listen to rock & such but no country.
I have found I like foreign music

I'm here on Gaia because of my son, he made Pink for me. I stayed here for the games, puzzles & to meet people from all over the globe.

Pink is my modern day Barbie doll. Without Ken, cause it's more fun that way.