About



ABOUT MY VIDEO:
HOLA!
I have to say I'm the outgoing talkitive one and
I am very friendly.My friends call me too nice,
but sometimes I can be a b***h.I am me and I get
pissed off when people try to change me. Twilight
is the best book ever and right now I'm waiting for
breaking dawn to arrive at my house.I do what I
want but I don't usually get what I want unless
I have money. That is very rare. I am very
worrysome, and it drives
me insane when I am. I am a pushover but don't
ask me to donate.
It won't happen. My friends are my life and I could
never ever live without them.My family rocks and
I am protective of my little brother who is a troublemaker.
You can often find me in DLS. Anyways, I'm 5'4 and I hate it. I'm 14.I have brown curly hair, and brown eyes. I like my hair, even though its a pain in the a**, since its tight corkscrew curls.
I'm always pushing on doors that say pull and pulling on doors that say push. I don't always notice the obvious.I hate
it when people try to teach me something that
I don't want to be taught, even though I need to learn
it. I love to dance and sing loud and sing my heart
out, shop, listen or do anything that has to do with music,
and I also love to travel(depending on where we are going).
I am weird, but only a real person could admit that.I ride horses, its fun. Jazmine is amazing and is my BFFE ( best ******** friend ever). I could never live without her. We talk on the phone for hours about mindless things, and we had to get a new phone battery because we talk to much =D.






Jaz. The best freakin person ever.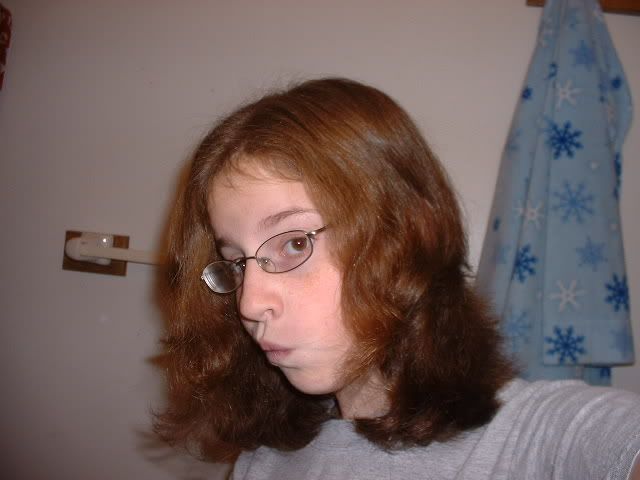 One more thing. If your looking to lose weight, or just get healthier, I really suggest you check out this thread. Its awesome.

http://www.gaiaonline.com/forum/lifestyle-discussion/healthy-weighloss-updated-03-06-08-new-summer-eating-tips/t.34641233/






Music=Life

The end.
Friends
Viewing 12 of 28 friends
Journal
This.Is.THE.Journal.
This is where it's at.
Multimedia