Lady Desirae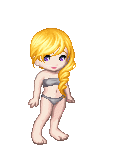 About


My Name: Hope
Nick Name: Hope
Gender: Female
Personality: Happy, sad, calm, sarcastic, quiet, thoughtful (although sometimes its nice to stare into space >.&lt wink , good listener, sometimes sweet if your nice!
Favorites: chocolate, friends, family, music, writing, art. books, tektek.org., jolly ranchers, gum, shopping, sleeping in, working out, and tons of other stuff.
Dislikes: marshmallows in cereal, metal("music"), rap, bruises, mean people, homework, and a few other things....
Colors: red, brown, blue, purple
Goals for Gaia: achieving my wishlist! Please help me!?!
Friends
Viewing 12 of 18 friends
Journal
Thoughts
Signature
"Yesterday is history, Tomorrow is a mystery, and Today is a gift. This is why it is called the present"