About


profile not fin! [best viewed in science]
last updated 07-27-11
"..at times, the world can seem an unfriendly and sinister place.."

Helloo! My name is Kilani, and I've been apart of Gaia Online for almost five years now. I am an artist that is always striving to better herself, and try out new things. I constantly try something different and love to learn.

For those who do not know me, I am very friendly although shy and tend to keep to myself. I love to help others and make them happy, in any way I can. The thing I lack most in my life is time.. simple pleasures such as playing a Video Game seem to escape me all too often these days.

Thanks so much to all of the wonderful friends and fans I have made in this website heart


Please don't randomly ask to be my friend
Please don't ask to commission me at this time [including to make you custom graphics, coding, etcetera]
I seriously do not need donations or the items on my wishlist, so do not feel compelled to donate to me--they are just pixels and I am happy :3
Although my shops are no longer active, you may visit below to get a better idea of the time I've spent on Gaia. You will now more than likely find me roaming around Site Feedback.





- - - - - - - - - - - - - - - - -

Adblock; Block annoying images among other things. (Firefox)
Stop Autoplay; Say goodbye to those annoying autoplay music and video files that people put on their profiles. (Firefox)
gaiARCH; Customize your Gaia browsing experience. (Firefox)
KeyScrambler; Tell Phishers to GTFO. Protect your account. (Firefox)
PeerGuardian 2; Block your IP address from unwanted persons.
AVG Free Antivirus; Protect your computer, simple and free.
Style XP; Make Windows XP pretty.
µTorrent; Why are you still using Azureus? Delete it and use this for all your Torrents.


- - - - - - - - - - - - - - - - -

Look for help from other members on common gaia problems before the moderators.
If you have art skills and want to test the waters, start with a small adoptables minishop or portrait auction.
Check the Q&F daily to make sure there are no bugs that can endanger your status.
Don't just whine to others about being poor, do something about it! Fish, fill polls, or just chat. There are many different ways to make money on Gaia.


- - - - - - - - - - - - - - - - -

Please visit my deviantart for my more recent works.





- - - - - - - - - - - - - - - - -

In my spare time I love taking part in my first passion: Anime. I hate the A/M/C forums here. I can not stand the post styles, and the silly signatures declaring fan obsession. I'm the #1 fan of intelligent anime discussion ;P hu hu hu

Currently Watching: Ikoku Meiro no Croisée, Kamisama Dolls, Ro-Kyu-Bu!, Itsuka Tenma no Kuro Usagi, Nyanpire, Kamisama no Memochou, Usagi Drop, The iDOLM@STER, YuruYuri, Natsume Yuujinchou San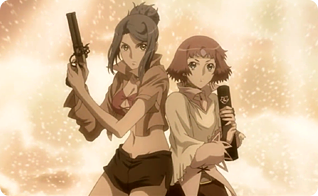 - - - - - - - - - - - - - - - - -

from others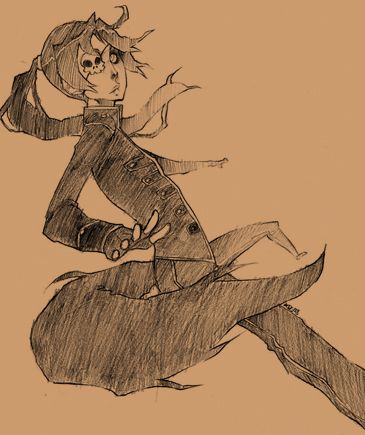 by
sporku


- - - - - - - - - - - - - - - - -

The current profile layout is Fatal Frame II: Crimson Butterfly. I made it to commemorate the release of Fatal Frame III~! My profile layouts are best viewed in Mozilla Firefox.. but you should have it anyway, IE will forever suck, so get over it.

Please do not re-distribute or copy any graphics contained in my layouts, merchandise, etcetera.
Brushes; Roshiweb, Miss M, JS_Scully7491




Thanks for visiting my profile! Please leave comments heart I love to read them. I'll try to respond to them when I can~



Friends
Viewing 12 of 72 friends
Multimedia