About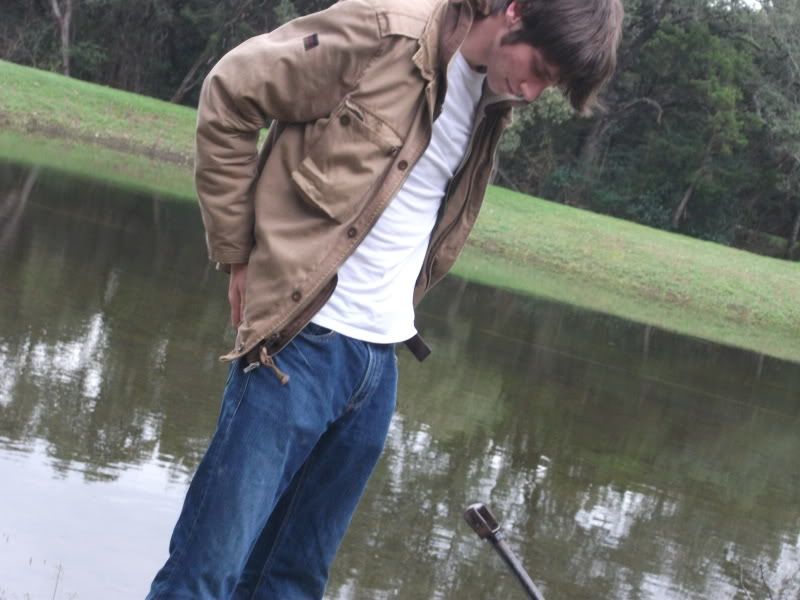 My name is Andrew. I am 23 years old, an actor, singer and writer. I dedicate my time to simple things. Cooking, photography, and fencing are a few of my hobbies. Recently, I have taken up Rugby in my University's league. I am very relaxed. I love performance- in films, on stage, and pitching sales in the workplace. I love my life, the people I know, and just about every thing around me. Hang out with me! I love meeting new people, and I might just make your day :3
I've been here on Gaia for five years on and off, and have enjoyed every day of it. This community has squeezed its way back into my life during some of its strangest and hardest times. Many people I meet here are filled with discarded wisdom and discredited talent, but no matter how amateur or immature a person on Gaia might be, they've all got worth. To some degree ;]
I've watched my fair share of Anime, but only read snipits of Manga. I'm not very knowledgeable in either, but am interested in learning more. I have had many vices through my still short life, and doubt I'll be giving them up soon. I am willing to go out on a limb for a stranger, and catch the knife for my friends. Well, as many as one person can take
biggrin
There will be times when I act short, crass, or insensitive. Like lots of fools there are days when I lose sight of other people and become obsessed with my own dilemmas - school, love, family, work. Tell me I'm a stupid b***h and that I need to snap out of it.
I swear alot.
Yet I love literacy. Odd, hm?
I love Role Playing. It is one of my favorite pass-times.
I love God, but am bound by no religion. It is my OPINION that that is how it should be.
I despise "Noob-Killahs." We're a community, and I'm tired of watching veteran Gaians talk s**t about kids who are not only new, but often clueless. We forget that Gaia's alot more technical than it looks, and even I find myself with certain questions as Gaia Staff continues to update our rather large and certainly thriving community.
There is no such thing as a stupid question.
There is such a thing as stupidity.
I'll only tolerate so much buggery before I decide to put said bugger in its place.
Current projects that I am working on include a boat, a book, a screenplay, and a handful of poems.
I apologize if I seem idle or absent. Usually, I am
biggrin
Do flail and shout my name a few times though. If nothing else, it'll get my attention when I return!