About
I am an old woman, and I hate everyone!!
67 years ago I sold my children on e-Bay, and now I'm an angry, crazed old woman with an unusual cat obsession. I've been searching for my long lost children via the internet for 12 long years. It took me that long to remember their existence, I only remembered because I realized how horribly dirty the house is, and in the process of trying to teach the cats to clean, I found a receipt from e-Bay telling me I sold my kids.
I need them back, because the cats aren't cleaning the house, and I'm certainly not going to do it. Plus my son stole the last cookie from the jar before I got rid of him. I WANT MY COOKIE BACK!!!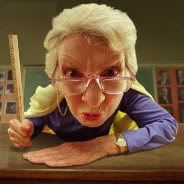 This is my dream avatar, and I promise to keep the cats away if you help me to make it a reality.