Everything ther is bout me..short version
My name is Savanna and im 18. My b-day is in October, and my favorite season is Fall. My favor things to do r hang wit friends, eating chocolate, mint ice cream, camping, traveling, and readin manga. I dont like cheaters, liers, or anythin that leads to trouble. If u think im cool, and want to be my friend let me know and we can talk bout it^^
C
o
l
o
r
o
f
L
i
f
e
B
l
u
e
i
s
h
o
w
c
o
l
d
I
l
o
o
k
e
d
w
h
e
n
y
o
u
l
e
f
t
R
e
d
i
s
t
h
e
b
l
o
o
d
I
s
p
i
l
t
g
e
t
i
n
g
o
v
e
r
y
o
u
B
l
a
c
k
i
s
t
h
e
c
o
l
o
r
o
f
m
y
h
e
a
r
t
a
n
d
s
o
u
l
G
r
i
e
f
i
s
t
h
e
l
o
o
k
o
n
y
o
u
r
p
a
r
e
n
t
s
f
a
c
e
s
w
h
e
n
I
g
o
t
o
v
e
r
y
o
u
L
o
v
e
m
e
f
o
r
e
v
e
r
f
o
r
e
v
e
r
.
.
u
n
t
i
l
l
t
h
e
e
n
d
o
f
t
h
e
E
a
r
t
h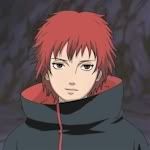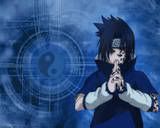 Your Result is: You are L<br />
L is the world's top-rated detective, just like L, you have the ability of tracking down activities which interests you, unmasking secrets and you like sweets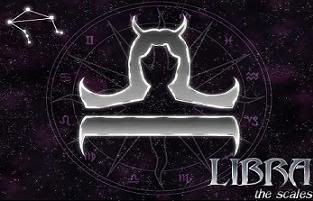 Make love, not war. That's your motto. You're a Libra all the way. You are cut from the Libra cloth. Libra are known for being diplomatic, idealistic and peacemakers. They go with the flow and are flexible. In the same manner, Libra are also indecisive and can change their minds at the drop of a hat. They can be easily persuaded to do things and have a hard time saying no. The Libra is typically a homebody and likes things to go with ease. They're averse to conflict and prone to jealousy. Famous Libras include Tim Robbins, Eminem, Wyclef Jean, John Mayer, Emeril Lagasse, Hilary Duff, Gwen Stefani, Matt Damon, Naomi Watts, Ryan Reynolds and Sting.
Ten Little Indians
Ten little Indian boys went out to dine;
One choked his little self and then there were nine.
Nine little Indian boys sat up very late;
One overslept himself and then there were eight.
Eight little Indian boys traveling in Devon;
One said he'd stay there and then there were seven.
Seven little Indian boys chopping up sticks;
One chopped himself in halves and then there were six.
Six little Indian boys playing with a hive;
A bumblebee stung one and then there were five.
Five little Indian boys going in for law,
One got in Chancery and then there were four.
Four little Indian boys going out to sea;
A red herring swallowed one and then there were three.
Three little Indian boys walking in the Zoo;
A big bear hugged one and then there were two.
Two little Indian boys sitting in the sun;
On got frizzled up and then there was one.
One little Indian boy left all alone;
He went and hanged himself and then there were none
HOPE U LIKED THE DARK POEM!!