About
wassup interweb people >.< hope that you guys missed me.. or remember me for that matter.. you get forgotten when you havent seen people in ages.. well im just coming off of an senior year of high school.. daz right i graduated and i had quit gaia for a whil to focus on my school work
CLASS OF 2010!!
well if you want to just send me a pm and i will answer it when i get off of my lazy behind and check my messages >.<
Happy Days Remember to Smile.. biggrin <.< like that guy
uhh.. no longer ado a little about me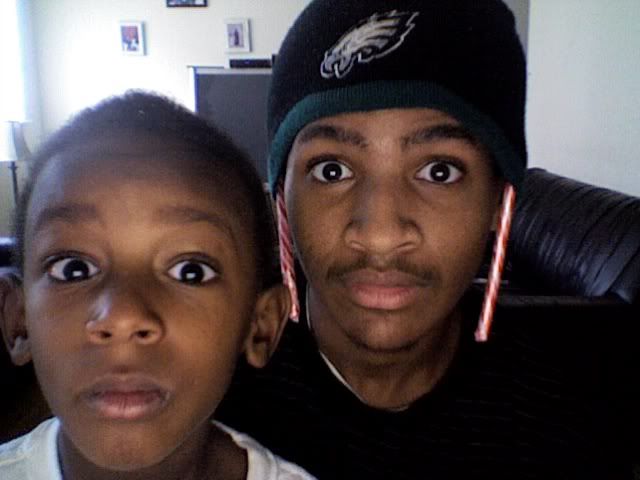 Name: kyree
Age: 18 (legal!! >.O)
Hometown: Philadelphia, PA go ahead ask me about the Cheesesteaks, Pretzels and Water Ice..
Birthday: Feb 9th.. gotta love us Aquariuses! *strikes cool pose*
Personality: Smart, Optimistic, Loving..and no that thing about Aquariuses being emotionless is not true for all of us >.O...It only apply sometimes, lover of life,Easygoing..some stereotypes are true
And for no specific reason at all!! what i look for in a woman..: Optimism, Brains..You can be the baddest woman in the world but if you don't spark my mind then you have nothin for me.., Companionship, Morals, Understanding, Independence, And a carefree attitude
thats about it until next time..