About
Jasper Falle
RoxasTheSilent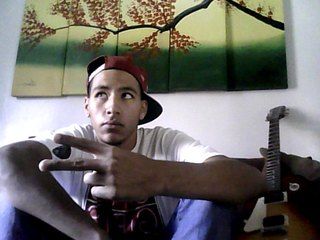 people call me

jasper

,

michael

, or

roxas.

I don't really like nicknames, so choose one.

Likes

:

Music

Games

Food

Guitars

Writing

Reading

Sarcasm

Anime/Manga

Money

Sleeping

Dislikes

:

Snobs

Chocolate

Miley Cyrus

Repetition

Caring

Most Social Networks

People

I'm Puerto Rican-Italian-English dig it ;]

I'm eighteen

When i am not working 5 days a week i'm usually playing my guitar for hours at a time.

Best way to vent.

Born in Jersey.

Raised in the U.K.

Been on gaia since 06

I spend my weekends pah-pah-partying till the sun comes back up.

iRave, iMosh, iJam.

I'm not really too friendly but I have my moments

Peace, Love, Happiness.

[I'll add more later]

[dear stranger]

you broke the past and stared at the moon with hungry eyes. you teased the sky with your intense love. the nightly vows we killed were just to smooth. i walk slower with every breath. I fall closer to sleep. you look at me with hungry eyes. but my love will be the end of you.

im better as jasper. and I've been asleep for so long.

My Baby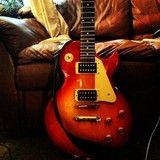 Friends
Viewing 12 of 13 friends
Journal
Yesterday's Past
"And I'm forever unfulfilled."
A collection of completely disordered thoughts that always seem to be stirring around in my head. You may not like what I have to say but I can guarantee you it's my thoughts and mine alone. So put away the pron and give it a good look see.
Signature




memories

[make me want .togo. back]

there
.