About me (^_^)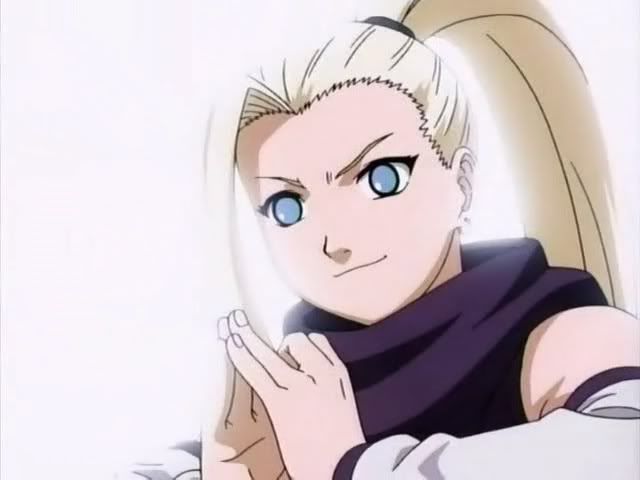 Name: Yamanaka Ino
Age: 13
Birthday: September 23
Zodiac: Libra
Rank: Genin
From: Leaf Village
Teacher: Sarutobi Asuma
Teammates: Nara Shikamaru and Akimichi Chouji
Technique: Shitenshyin no jutsu (gets into another person's body by telepathy)
Background: Sakura's major rival.
How to deal with her: When she was little, Yamanaka Ino found lonely Haruno Sakura and became best friends until Sakura found out that Ino liked Sasuke too and so they became rivals in love.
She's always flirting with Sasuke and fighting with Sakura over him (how annoying), always calling fellow teammate Akimichi Chouji a fat and to lose weight because he's not going to get any girl. Vain Ino is also very focussed in keeping her figure. She works at her family a flowershop. One of the only distinctions between between Ino and Sakura is that Ino is a better fighter and that she appears to treasure Sakura's friendship more than Sakura does.
Jumpy Jumpy Happy Happy Naruto Gang is Dancing ^_^