Name:
Arisu "Alice" Inugami
Gender:
Female
Age:
15
Hair:
Shoulder length black tied up in two loose loops but she usually wears cute curly wigs in pink, candyfloss blue and lavender.
Eyes:
Pink
Biography:
Born from a Japanese-Chinese father and Japanese-French mother, Arisu is Yue's younger sister and the daughter her mother has always wanted. Unlike her sister, she's very girly and loves to dress up. much to the delight of her mother and prances around in frilly, beribboned outfits. She is the defacto manager of her sister's band Avalon and she's also in the Student Council at the same all girl's school the rest of the band goes to, although her role in the council is a bit vague and foggy. Unlike the other members of the band, she has no "rose color." She is also the same age and in the same class as Haru.
Personality:
On the outside, she appears very sweet and cute but she's really a devil underneath her angelic side. She has a huge sister complex, since she considers Yue the epitome of a perfect man (even though she's a woman!) - a tall, courteous, charismatic, knightly kind of gentleman - and she will get in the way of any guy (or girl!) who is unworthy or tries to take her sister away from her. Like her sister and her father, she possesses that same ruthless, cunning edge they have, although she hides it under a sweet facade. She can be a bit sly, mischievous, even malicious at times, a bit like an evil kitten!
Family:
Arisu lives with her parents in their huge mansion. Her father is known in the business world as the "Mad Dog," because once he gets a hold of something, he never lets go; he can sniff out any deception and is a shrewd businessman. He battles against corruption and he always seems to know everything about everyone. Where he gets this information or who his sources are, he never says, which is why he is so feared because with one phone call, he could ruin someone's career.

Her mother, on the other hand, is a former actress and model. She is also well-versed in the Japanese arts of dance, music, tea ceremony and flower arranging and is an exceptional cook. On occasion, she would do some acting or some modeling but, for the most part, she likes to stay at home and tend to her extensive gardens. Her older sister is part of a band called Avalon and Arisu acts as their defacto manager.

Arisu also has quite the extended family, including an uncle (on her father's side) who owns a martial arts dojo and an aunt (on her mother's side) who is an internationally acclaimed fashion designer whom she calls "Tante Maria" (Aunt Maria-Claire).

Description:
Arisu has shoulder-length black hair that she keeps loosely tied up in pigtails or loops and pink eyes. However, since she hates having black hair, she tends to wear cute, curly lolita-type wigs in pink, candyfloss blue and lavender. Her clothes are also normally in those colors (pink, candyfloss blue and lavender) and are also very lolita in style, with lots of ribbons, frills, lace and other cute things. Like Haru, she's also around 5ft or so.
References
Hairstyles: Arisu's original hair is black and loosely tied into loops or pigtails but she likes to wear wigs in pink (although the bangs cover the forehead more), candyfloss blue and lavender (although a much lighter color than this!). Her wigs would look like those refs, only in the different colors of pink, candyfloss blue and lavender.

Outfits - Arisu's outfits are also in pink, lavender and candyfloss blue. She likes to wear outfits with lots of frills, lace and ribbons. Some outfit ideas would look like this: 1//2//3//4//5//6
The outfit ideas above are only examples of what her outfits might look like. They don't have to necessarily be pink, they can also be in colors of candyfloss blue and lavender, or a combination of two or all three of those colors. Her shoes would be the same, all frilly or with tied up ribbons and stuff.

-------------
~By BopuTofu!~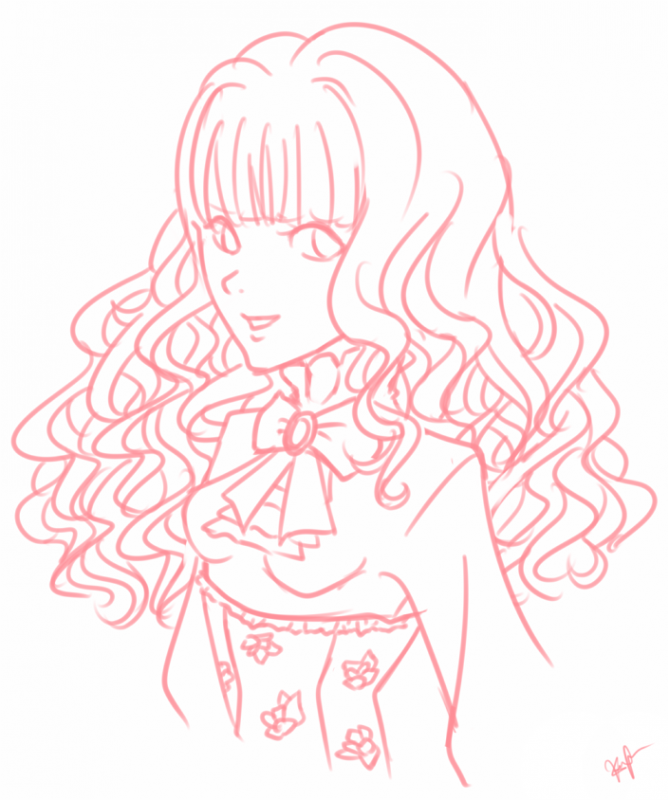 ~By Yulania!~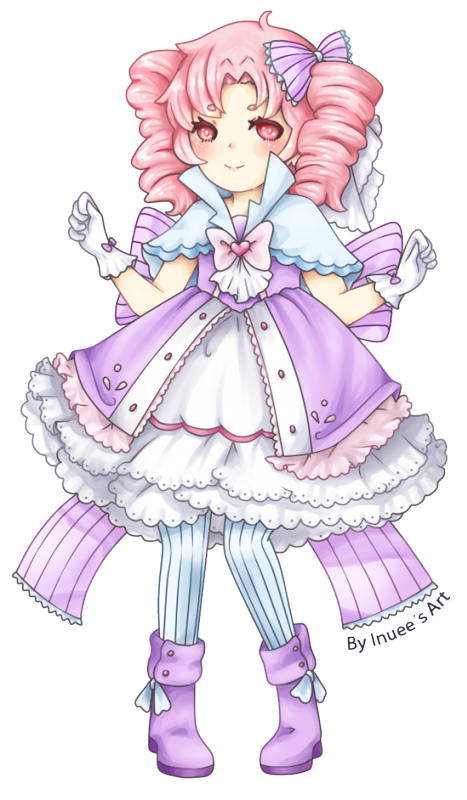 ~By princesashini!~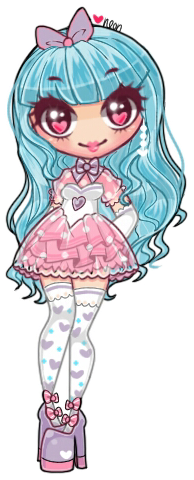 ~By n e o n poptarts!~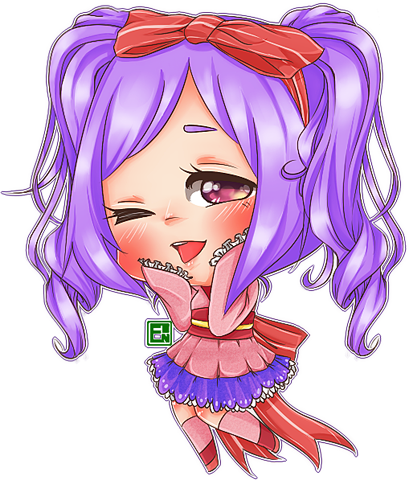 ~By Giyoo!~
-----------------
~Refs by other people~

1. ThePoorCornelius - Arisu with her sister, Yue
2. Yulania
3. chubbits
4. Cheezieball
5. princesashini
6. n e o n poptarts
7. BopuTofu
8. LitaKoyuki (group art - Arisu in pink)
9. princesashini (ref. sheet)
10. Lady Ignea
11. n e o n poptarts
12. Giyoo