Thanks alot my dearest...for feeding me with art, which really really made me happy. i would never feel bored of it, NEVER! Cus all the art you give / draw for me, it would definitely be my greatest treasure in my live



-





From cheeka a.k.a. Aeternia. Omg! So cute! Do you know, her oc really luffles this puffles so much they wanna make a whole collection of them!! XD~ so cute! thanks alot cheeka!! *hugs snugs*




KEN! This is a present from [ The Fool ] It's Ken dayou!! I love it so much so much! He looks so angry and shy at the same time. *pinches* thanks alot Fool chan! I love you drawing, you should draw more too! en! Oh! I color this too, btw. At here [x] . Mew~ I hope I didnt destroy her pretty lineart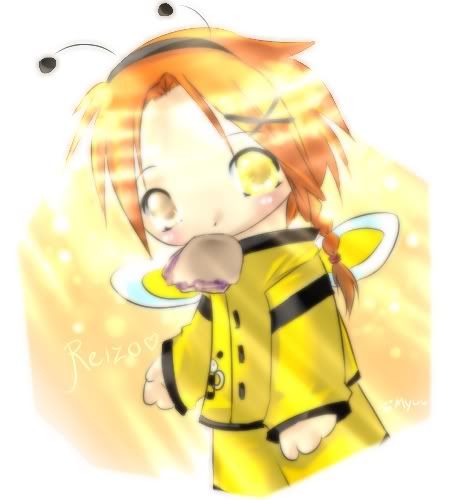 !! o.o !! A present from Vynchan! Omg I didnt expect this! Thanks alot vynchan! This is Reizo with her bee bee cloth!~ I love this cloth soo soo much! Thanks alot ne~ I treasure this alot ne~~~ it totally unexpected! I always luffles her chibi and always wanted one~ myou~ Thank you! Reizo look so cute!!! *hugs snugs*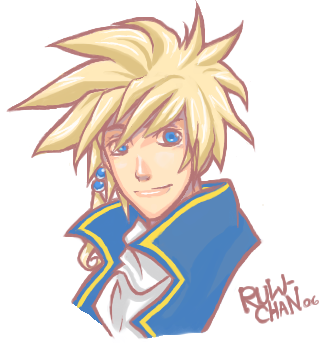 Meww~~ My ototo Ruw-chan~ Thanks alot for the present ne!!! Yie luffles so much! Oh wo~ Different version of Blaze? Maybe he is cosplaying someone? oh~ Didnt know~ Only Ruw knows~

Thanks alot ne~ *luffles on my little brother*




Ah! Syu give me a doodle (she said doodle, i dont think it's a doodle. do you think it's a doodle? better say it's not! xD~) it's sooo pretty ne!! I really love it! Reizo looks totally like his mother. Ehem! I mean, his guardian ^^;; Syu said it's for her thanks for me being there when she is slow~ XD~ It's my pleasure ne syu... You are one of my bestest friend that I love! Why not I be around for you! Luffles lots lots lots



Kyaa!! Kuro is very naughty and loves to spoiles yie


Thanks alot ne, kuro!!! I really appreciate this! Omg you definitely getting better each time I see you draw! This is super cute ne! Yie definitely treasure this. Zomg~~ mew mew~ Reizo looks like he got something to say ah? Maybe he just got scolded by Ken over something~ XD poor Reizo~ Thanks alot ne, Kuro!! Rabu rabu rabu~



Smexy ken chan! XD~ Pressie 'Merippa~ lolx. she is sooo noti...calling ken as kendy cuz he said, ken is her eye candy, so...kendy XD~ *luffles on* thanks alot ne, ne, ne~~!! Ken look so sexy lah...feels like.....doing some ebil things to his sexy lips. lolx~ XD thank you! *clings*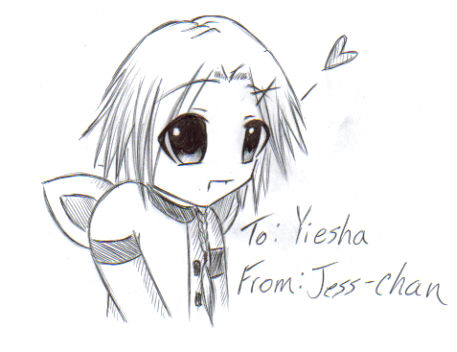 Cute little Reizo!~ Pressie by Jess-chan~ Kya...so long havent long chit chat with her ne~ She is one of MPL owner that is very close to me previously when I was still active MPL-ing. Thank you soo much kyaa~ I always luffles her artness especially those chibi! Thank you thank you!





ah! Pressie / extraness from Eliosika! Thanks alot ya!! Cheeka told me it's because she think she cannot draw ken properly while i ordered her art? nah! That's not true! I love you drawing of ken! i love all about the art you draw instead. it's soo cool ne. so pretty! thanks alot ya! I am so happy! And this chibi piccu is so cute! There's suppose to be conversation there, i cut it at here..becuz it's too wide. the full version in my oc art gallery xD~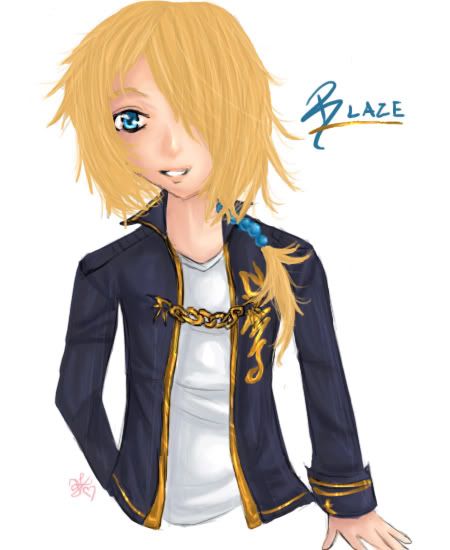 Oro Oro Oro!! An unexpected pressie from Missdreamer! Thanks alot ya! she told me she saw my Blaze and gets inspired to draw him. Aww... Aint she so sweet? Thanks alot thanks alot! This really make my day, since it's the first thing i read after i woke up! XD~ thank you thank you! so pretty ya! luffles it! *snugs*




Present from [ao] san~ domo arigatou!!!!! *hugs you* a....cuz ao san ish listening to sad sad song, so ao san draw me sad sad piccu. but still so pretty! i love the sad expression. it's what i feel actually now

thanks alot ne! *huggles luffles*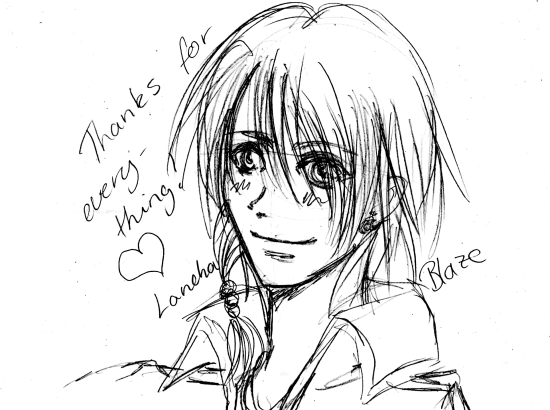 Eeeek! Present / freebie from Lancha. She said, thanks for supporting her, and her artshop. Aww... she so sweet~ We (me and fool chan) luffs to support her cuz we really luffs her art ya! un! we really do! Thanks alot Lancha! *hugs snugs luffles*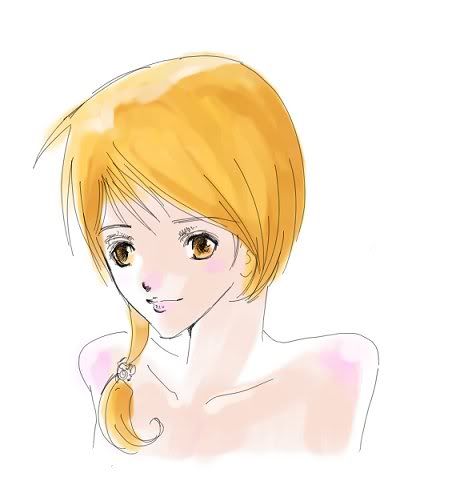 SEXY!!!! A pressie from noti noti light~ ah~~ *_* so sexy...blaze just sooo soo sexy *_*


Thanks alot light, ne? yie luffles this sooo much! wosh.. *thinks* i think this is the first time blaze didnt wear cloth! omg!!!!!! Noti light purposely dont want him to wear.. ee..so noti... *someone with red eyes ish drooling?* saa... kekekkekek luffs alot ne, light. zomg molest! XD XD



UBER CUTENESS OMG I AM OVERLOADED~!! *calms down* ~fufufu.. A present from Ray Kitsune. Aint she so nice????!! Thanks alot ray ray! I really love this and really appreciate ne! kyaaaaaaaaa.... no words can express how my feelings right now lah... Was always been admiring how talented you are... and now you are my friend and always nice to me...

Thanks alot ne, ray ray.... I cherish this alot



Chaaa!! Aint we look cute or what?? rofl!!! I LOVE MY BANI!!! *snugs bana tight until cannot breath* super cute ne! super cute ne?!!! Sorry I hardly around anymore... arara

i miss you alot ne~ I want to be around more for ya, but, I always have things to do at morning...ah~ I wish we are at same timezone


Thanks alot my bani *kissus*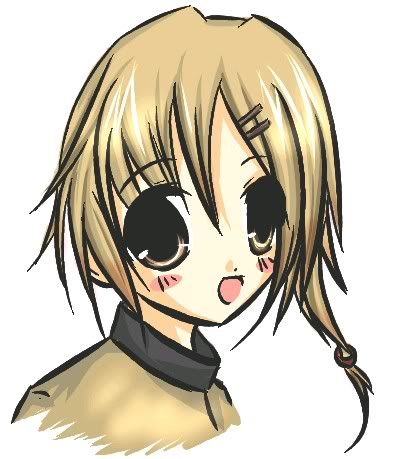 Aint Remi so nice


Cuz he is bored, and he said he loves my OC, so, he draw me my little Reizo! Thanks alot Remi! He looks different, but he still cute as he can be! Thanks alot thanks alot! *chuus*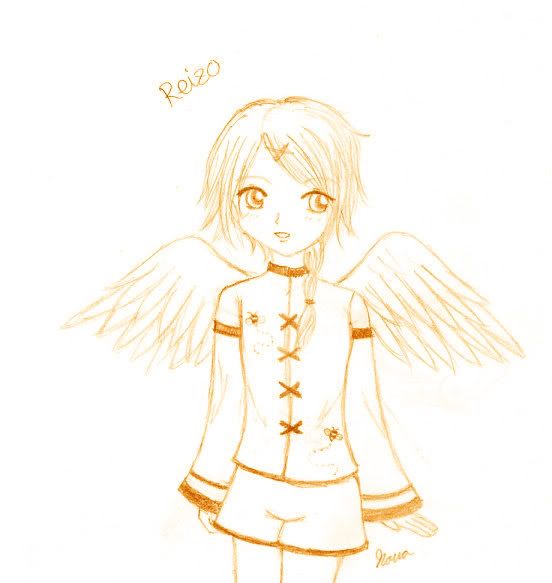 A random art pressie from Nova Zeal &3~ so kawaii ne, reizo at here! i really love the bee style here too! &3~ Thanks alot nova zeal, you are soo nice!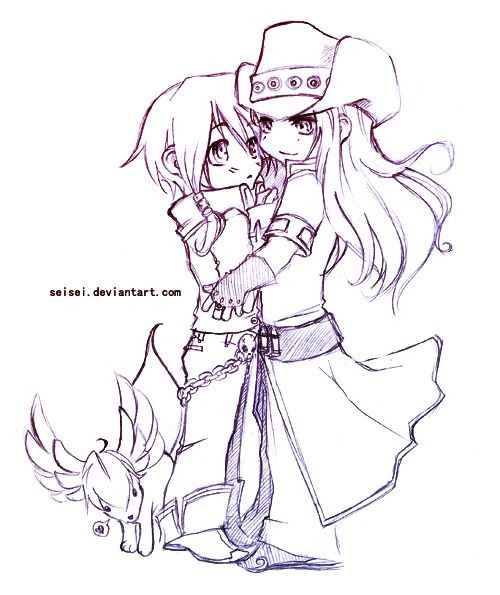 ops! seisei said this is a magic freebie for me cuz she wrongly drawn my couple fullbody order into a chibi! o.o!! lolx. but this chibi are so kawaiii doesnt it. ahh.. seisei is very talented and a very nice person too! ;_;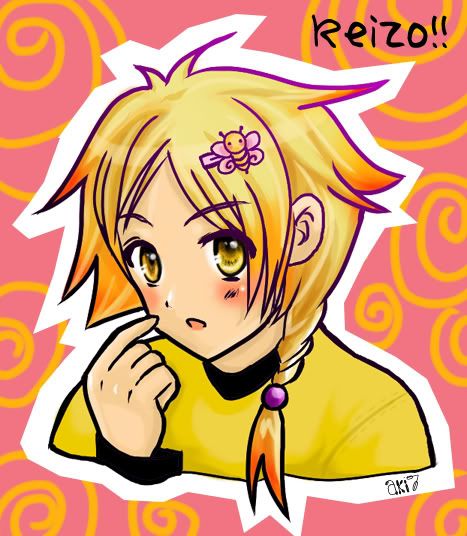 This is a present from Aki7 cuz she said she is soo bored. lolx. Thanks alot aki! this isoo kawaii! reizo looks like saying something like "me?" lolx. i really love his hair pin at here. sooo kawaii i wanna steal for myself XD~



Kura bought me a cute headshot of Reizo from miyaki. nyaa~ thanks alot kura. he looks sooo cute ne~ >o<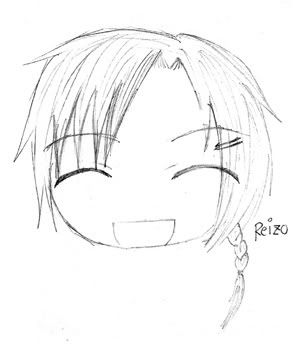 cute chibi headshot of Reizo by Sagani. He looks so happy x3 wonder if he just finished all strawberry that you gave him XD