Nyaa~ I havent write journal for so long but i wanted to write down how happy I am with all of the love that friends gave me. Got new oc recently, Haeru and Yurui. They are siblings. Yurui is actually also is my avi x3 Haeru is Reizo classmates. They are really close, but not couple yea x3

Thanks for friends who celebrates their existance. yie really appreciate alot!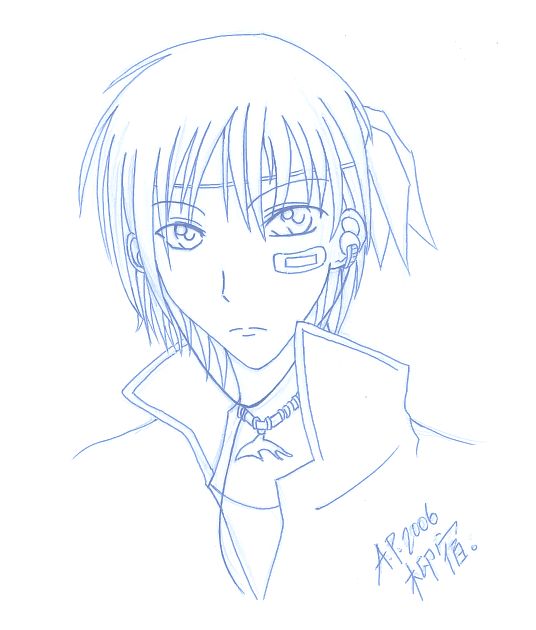 Pressie from mah best friend [ The Fool ] Aint Haeru look so cool there x3 yie luffs alot. Fooly should draw more. x3


This is a pressie from mai ototo-kun~ Ruw-chan. Aint he so talented? Yurui sooo pretty over here na! I love the way ruw ruw make her scarfie x3

thanks alot ya! Yie really happy with this. First pressie Yurui got after she is created x3


Such a lovely pressie from Daniellek. ah~~~ I wanted to commish her so bad~~~ I wish I can grow money from the trees. She is sooo nice ya! Always come to my thread to accompany me. and this art is sooo pretty! Yurui look so pretty and perfect, just like the way i imagined. Thanks alot daniellek. You are sooo kind! hope you pass your exam with flying colors!


This is a very cute pressie from syuzuki. Art by kimbappu. nyaa.... syu is too nice to yie


I LOVE YOU ALOT SYU!! she spoils yie with lots of luffles. nyaa ~ really appreciate you, syu *clings*

i hope you are at here



Kyu~~~~~


A pressie from psycho_kyugurl. Ah~ Making me wanna cry lah you guys are too nice!


This is a present nyou... i suppose to commish her and she spoils me yet again

thanks alot ne, kyu!!!! you are too much laa



A surprise from Queen_willy. omg she is the sweetest person on earth >o< thanks alot willy!! how come you call this doodle.....this is sooo details to be called a doodle la...too pretty. ah! Yurui looks smexeh! Yie really loves alot! muacks muacks thank you! *steals one of her fan*