Henshin Shindo
(?)Community Member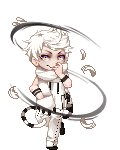 Questionable Shapeshifter
Posted: Wed, 18 Dec 2013 10:22:01 +0000
Greetings to everyone old and new~ I welcome you back to this place of mystery where anonymous Gaians come out to play!

I am Blood, the one behind this thread's creation. If you need any assistance or just want to chat, don't be shy!

It is time for another event and that means our beloved thread returns once more to the world of anonymous mischief!

We first appeared during the April Fools Mother Duck Event. Upon looking for this sort of thread, to my surprise there was none! So I decided to create my own, and thus, a tradition was born! I hope we will have people from last event back with us to help and take part in the fun!
So we get users coming and asking questions such as

:
Can I join in?
- Well Of course after all everyone is welcome...just don't cause trouble!
How do I give?
- To be an anon you need to send out gifts to random people who post in this thread. Remember to click the anonymous box right beneath the message. You can fill the message with anything, art, a poem, a story, or just a short greeting, and sign off with an anonymous pen name if you wish. Make it elaborate or keep it simple, we're all just here to have fun!
How do I receive?
- Just post in this thread as you can and cross your fingers that you'll be gifted by someone!
Will we get any good items?
- Well in the April Fools Event people were getting items from their wish list from our generous anons, but of course we still get the crap items from time to time. In truth though, don't we all just love the message attached?
* Please remember that these anons are other Gaians who out of their own kind heart have decided to become an anon and bless those they choose with gifts and messages, so be sure post their work and thank them!
The Details

:
- This kind of thread is a place where one user gives another a gift with a message marked anonymous. It is random, there is no set giving order.
- The messages contain stories or simple poems, letters range from creepy to heart warming. We get funny and we get danger but that is all part of the fun!
- Always remember to keep the message according to the T.O.S. so that we do not get in trouble! This goes both for text and images! It has been pointed out to me by coldheartedangel who I thank for this!
- If somebody does not have a wishlist then simply gift them what you think they would like as many of us hate having wish lists when we could just simply wait and play this game of chance for the surprise rather than expecting it to arrive due to this wish list we have!
- Begging for gifts will not be tolerated as it tends to be annoying and makes us more likely to not give you gifts.
- Bumping is frowned upon as it becomes annoying and rather repetitive when you could be engaging in conversation with everyone else in order to receive anons!
- Spam is not allowed at all, it is considered against the rules for one thing and is just not needed at any time unless it happens to be reasonable, walls of pointless text are not appreciated in the slightest!
So without further adieu, I welcome everyone to the official anonymous gift-giving thread!