poleklaws
(?)Community Member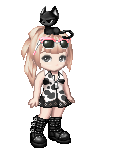 Posted: Mon, 11 May 2009 21:17:00 +0000
WELCOME
Have you Ever Went around Gaia asking were all those Cow items are at? I know i have. I am sure Gaia could make some spiffy cow items, and all you have to do is sign!

~Poleklaws





Every Time I get a Cow Avatar Edit,ill Take it off of the list Below, unless, i feel i need more of it.





Some possible cow items:



Cow Backpack
Cows
Small Cow bell
Cow fish
Cow undergarments
Cow shirt
Cow Socks
Cow Jewelry
Cow wings
Cow shoes
Cow Balloon
Cow Head Band
Cow Mood Bubble
Cow pants
Cow cloak
More Cow Hide
Cow mask
Cow gloves
number ear tag
Cow eyes
Cow skin
Cow Suit
Cow Leg Warmers
Cow bell
Cow sash
Cow Arm Warmers
Cow Horns
Cow plushies
I Am
Cow slippers
Cow hat
Cow bracelet
Cow Skirt
Cow bustier
A Cow Mc
Cow Pajamas


and Ect.





I would love you if any of you could make Avatar Edits? Colors: black,brown,white. And ill even pay for some, just PM me your samples, Thanks!




_____________________________________





"How Can i help get more people to sign for more cow items?"

~Rate this thread up to really raise public awareness, and get this noticed on gaia! Just click on the "Thumbs up" at the top of the page that looks like the one below.

~Find a banner you like in the Advertisement section and put it in your signature.
_____________________________________
And yes i have a huge fascination with cows, but i am not the only one! So let's make this happen!
Other amazing Cow "Ideas/Feedback/other" from Gaians like you! (These will all be quotes)
Minxku
❥

I have an idea emotion_kirakira

We already have the white body dye, why not just make a black-poka-dot over lay for it? So we have a cow skin<3; /Squeels;
Limerox101
I sign what a cute idea I think that these items would make good MCs
Thymen

An idea for the Cow Pajamas:
Only female cows have Udders.
So maybe they should make 4 poses with the Cow Pajamas. Or two seperate items.

For the Pajamas: Hornless versions? (Altough that'd be 6 poses. I doubt developers would make it)

A "Slim" version with Udders. And one without.
And a "Fat" version with, and one without.
( Slim and fat like with the Bear pajamas).

Another idea would be:
A cow ...Skin?
I'm not sure how that would work, though. I imagine it to look messy.
But hey, to each his/her own taste, eh?
MooCowing

I want a decent cow bell... black and white cow items would make me happy too, seeing as brown doesn't go well with black and white jokers hat XD.

A decent cow tail would be nice too.

leena301


...And I have an idea for the skin...When girls put it on their 'lovely lady lumps', shall we say, get bigger...Since cows are pretty shapely creatures, and when people draw cow anthro's, or even cow furries, they normally increase their bust...And so the guys don't feel left out, lets increase their...
...Um, yeah...You get the just of my idea...

XD
BatChic

I think having a jersey design (black and white cow) slotted in for pj's, sweat shirts, and slippers would be wonderful.

A cow hat/head item (with horns and ears) plus a proper cow tail is a must.

Other ideas: (in reserve if Gaia would like to make this cow theme a MC)
-- a bucket of milk
-- a rope lasso (that could also be a lead-rope for when we equip a cow plushie)
-- a moo emoticon
-- pretty "cow eyes"

RawRiful Rainbow
Wow! This is Soooooooo Awesome, Especially the Plushie. >u<
Wouldn't it be cute if There was A cow skin? Like Uncanny Form?
Gaia really needs something like this ;D
Frazeze
Maybe the Cow plushie can look like a Kiki plushie.
That would be cute. biggrin
SnoopyLovesYou
♥ OMG! All the items would be so cute!
Maybe there could be cow hooves, (like
the reindeer hooves) and then slippers
like the panda slippers? That'd be adorable!


Toxic Slushie

A Cow inner tube would be nice,also~
I always wanted a Cow plushie (like kiki's & coco's style),
Cow Slippers (like the other slippers with the face)
& A cow hat (like panda and the fleece hats) c:


LakeTawaret
Wow, This is such a great idea. I'm an farm animal lover, like chickens and cows, and gaia really neglects these and focuses more on house animals like dogs and cats. So I hope that this'll work out!
Nombril
i love all these cow items, i would own them all! lol.
Frosted Bacon
I used to be a dairy farmer.
Now we're pork farmers, but pigs pale in comparison to cattle.

I sign!
Ayane Chaolan
Definite sign, I have a cow outfit but I can't seem to find a good cow tail for it D:
not to mention we need more cow print.
The Little Reaper
I "The Little Reaper" Sign! With high demand....sick of all the cat items yo!
ChrisyTopher
I'm not much of a cow person but it would be nice to see more of them now and then.
There's not very many at all....at the most ten, but probably not even that.

I sign.
Etiquet
Oh i would like to sign the petition and i have a few suggestions:
Cow hat, item name: Moozey enough?
Description: A cute cow hat, like most other gaia hats! Warm, fuzzy and most of all cow like! BD
&& Cow biscuits(animated, running across your avatar!)
Directory
________________
WELCOME
Examples
Rules
Pictures
Signatures
Advertisement
Open