siskataya
(?)Community Member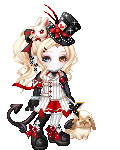 High-functioning Traveler
Posted: Thu, 20 Sep 2012 21:36:37 +0000
Hey everyone!
It seems, from the look of things, that some of you have been having issues with the Tipsy achievement. D'oh! This is certainly not the experience we want you to be having, and please know that we are working on resolving the issue so it is no longer a problem.
That said, in the meantime, if you should have received any of the Tipsy series of achievements and didn't have them granted to you, please post in this thread and let me know. I have a temporary workaround that should fix the issue for you.
In your post, please use the following format:
Quote:

Username
Name of Missing Achievement(s)
How Long it Has been Missing
Any screenshots of your tips earned
Also, this is a help thread, not a spam thread, so please refrain from making spam posts in here. They can make it difficult to ensure the people that need assistance get that assistance if the legitimate posts are made between spam posts. If you want to spam, please take it to the Chatterbox forum where you are free to spam appropriate material all day and night!
Thanks
biggrin
Sisky
FYI: Some of these are not going to be retroactive, which means that unfortunately, at this moment, I won't be able to fix them in this thread. It'll have to be done once the major fixes are completed. I can only do a small workaround! If I cannot fix a particular achievement you feel is missing, then this would be why and I hope you understand
biggrin
- Sisky
===================================================
UPDATED: September 24th, 2012 - PLEASE READ
Hey everyone!
Just wanted to give you all an update. We are still working on fixing the issues with the Tipsy achievements. It seems to be affecting the whole chain of achievements (Tipsy, Mega Tipsy, and Super Tipsy).
In order to better help everyone who needs it,
I'd ask that everyone please wait to post in here until they have 100 tips, or enough to get the Super Tipsy achievement. At that time, please post with a screenshot, and I can help make sure the whole achievements quest chain is completed for you.
I know this is frustrating, and that you'd like to get your achievements as you earn them - clearly, this is what we'd like for you too! But until we fix the underlying issue, this is the best way for me to be able to help you in a quick and efficient manner, and for you not to have to keep posting about missing achievements and having to submit screenshots.
I hope this makes sense to everyone. Thanks for your understanding!
biggrin
- Sisky
============================
IMPORTANT UPDATE: September 27th, 2012 - FIX IN PATCH - PLEASE READ!
Hey everyone!
Great news!
It looks like they have identified and fixed the issue the issue causing problems with the Tipsy Achievement quest. The fix has been pushed to patch, which means it is waiting to be made live. This could occur as early as today, but will most likely happen either tomorrow or early next week. This fix should also be retroactive, so you should be able to get achievement steps you already earned, as well any you have yet to earn going forward.
For now, I am going to hold off on working on any more achievement fixing issues as this should be resolved soon enough. I thank you all for your patience with this while we worked to fix the underlying issue, and for a bit more patience over the next few days while the fix goes live.
If, for some reason, it still has issues AFTER the beginning of next week (say after Tuesday), I'll be happy to re-visit the thread and continue to work on manual fixes.
Take care and have a great week!
biggrin
Sisky