About
Yureiaa;
That's my Gaian name [Yoo-Ray-Uh].
-Formerly known as

Espelen

or

Vyemina!


-Most still call me Shoku, though.
-I'm

full-blooded musician.

That's all that matters.
-Sociologist in training. School of Sociology Undergrad.
- Registered Behavioral Therapist in Applied Behavioral Analysis.
- I also make coffee and extra-a** Frappuccinos™
-I'm mostly dude-style, a slight hint of feminimity.
-

I bite my nails out of habit because of piano playing


-I haven't touched my electric guitar for a very long time,
but I remember why I got into it in 2006.
-Flute and oboe player (hiatus)
My avatar doesn't completely represent me,
But dammit, it does a pretty good job.
Hawaii All-State Marching Band 2009
and
Hawaii Ambassadors of Music 2010
Flautist / Oboist Member. Cheeee.
"I'll redefine anywhere."
--"Wherever I May Roam," Metallica

Waimea Bay in Hawaii; Photo by Shoku.




Feel free to drop comments and send msgs; I enjoy good conversation.

"So I swore to the razor
that never enchained would
your dark nails of faith
be pushed through my veins again."
--"Nymphetamine", Cradle of Filth

Concert List:
[ ] Dir en grey
[x] Styx
[xxxx] Journey
[xx] Santana
[x] War
[x] Steve Miller Band
[ ] Grand Funk Railroad
[xx] All-American Rejects
[xx] The Used
[xx] Taking Back Sunday
[xx] Def Leppard
[xx] Slayer
[ ] Green Day
[x] Sum 41
[ ] Blink-182
[x] Trivium
[x] Iron Maiden
[x] Megadeth
[ ] Rammstein
[ ] Slipknot
[ ] BLAST
[ ] STOMP
[xxx] Keiko Matsui
[x] Miyavi
[x]Killswitch Engage
[x] Rise Against
[ ] Do As Infinity
[x] Train
[ ] Nobuo Uematsu
[xx] Bruno Mars
[xx] Behemoth
[x] Testament
[x] Anthrax
[xx] Lamb of God
[x] Guns n Roses
[xxx] CRYSTAL LAKE My fave gaia_crown
[ ] Crossfaith
[ ] coldrain
[x] ONE OK ROCK
[xx] August Burns Red
[x] Miss May I
[x] All That Remains
[xx] Currents
[x] Northlane
[x] ERRA
[x] Volumes
[x] Crown The Empire
[x] Hollow Front
[x] The Amity Affliction
[x] Dayseeker
[x] Thy Art Is Murder
[x] Brand of Sacrifice



"I'll chain you to the truth
For the truth shall set you free."
--"Laid To Rest", Lamb of God
Who gives a damn about what sub-genre is better than what other sub-genre?
Music is music, and we're all in it for the same reason.
That should be enough for all of us.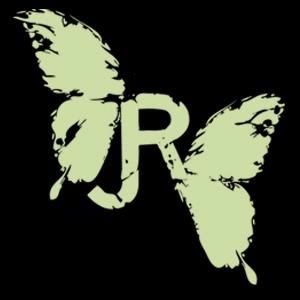 There is no language barrier. Only good music.
----------------------------------------------------------------------
"'What is love?'
What is love, I wonder.
I think love is a thing
that does not need to be thought about."
--"'愛してる' から はじめよう," 雅-Miyavi-
wahmbulance
~CLAMBULANCE~
wahmbulance
Multimedia
Signature
[img:098b9e47fd]http://www.sarusal.com/lina/folder/reaper_specter.png[/img:098b9e47fd]
"Before you see the light, you must die."[/size:098b9e47fd]
[/align:098b9e47fd]