Yue of White Feathers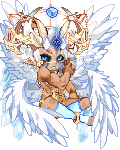 Details
Last Login

03/02/2020 4:45 pm

Total Posts

12374

Posts Per Day

2.67

Member Since

07/29/2007
Gender

Male

Birthday

12/25
---
Interests
About
.::] The Comment Below is True
The Comment Above is False

Some people would most likely agree on two things about me, there's something a little off about me...and I'm incredibly fun to hang around once you get used to my personality and jokes.. [::.
Friends
Viewing 12 of 17 friends
Journal
Newborn Fighter
Multimedia
Signature
Retired Lit RPer
Sell me The Legacy Reborn
Looking for old friends, and new ones.