About
Hallo (; I am Curves, I changed my username not to long ago, its whatever now. Im currently Sixteen and counting, living up the life of a highschool student who has nothing better to do in her life but roleplay and watch anime, and yet people in reality dont see me as that type of person. Anyways I love anime and thats a huge part of my life thats allitle on the down low. I have a twinsister who understands me more than anything, I also have an older sister whose not even worth my trust. Anyways if you wanna learn more message me or add me, whatever you people do d:

Roleplaying terms :
I will do OnexOne but they have to be interesting because like some people I do get bored easily, more than you imagine. To the point where I just quit and find something else to do. Im not going to post in something I dont like, Im not trying to be a b***h but its the truth.

I pretty much do anything in a roleplay, Just let me know and Ill see what I can do c:
This ish where I put meh dream avi's so you can donate if ya want to.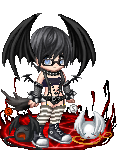 I
t
e
m
s
Devil Imp Plushie
Angel Imp Plushie
Devil Imp Potion
Were Tail
Vampire Hunter Hez Soul Stealer
Ritzy Black Pearl Necklace
Street Fighter IV MegaPack
Black Leather Belt
Studded Leather Collar
Gimpi 4th Gen.
Sexy Present (Valentines Day 2K9)
Striped Stockings
Black Strapless Bra
Suspenders
Gray SKA Shoes
Emo Glasses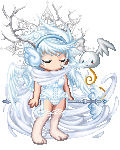 I
t
e
m
s
Staff Of Angels.
Angelic Earmuffs
Albus Egg
Angelic Lace (Corset)
Angelic Lace (Underwear)
Angelic Lace (Stockings)
Chuchip's Blessing
Actaeon's Blessing
Angelic Imp Plushie
Mythic Hair
Angelic Wind
Please Donate
.