About
Yepp... just another Asian chick.
This is my second account.
I am
not
a newbie to this site.
At all.
I've been on since... 2005 or something.
The name's Aaliyah. I'm fifteen years young.
I'm going into my sophomore year of high school.
Yepp, the unloved middle children... I'm still pretty damn proud of it, though.
lol
I love random PM's and friend requests. Hit me up! (x
I like a lotta things...
Like anime / manga, drawing / doodling, music, chocolate, roleplaying, sports, and... Asian stuff.
cool
Asians need their rice 'n' noodle; I got me some, too. (:
I don't like...
Spicy food, school, and those annoying, spoiled kids you see crying and / or being annoying as Hell in public. Especially when their parents just let them do whatever they want.
In a nutshell, I don't like to dislike a lot of things.
Got it? Get it? GREAT.
If yer bored, click these links to go to some stupendous, fabulicious roleplays that I have joined. ;D
A Story Left Untold
|
Lauren Twins Academy (Yaoi)
Yepp...
sweatdrop
I'll edit it when I join/leave some RPs. (x<
Would you like to visit my Deviantart? O:
Here's a preview of a few of my pictures! (x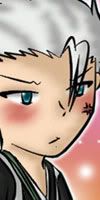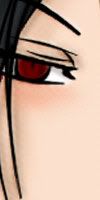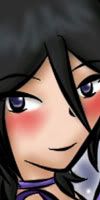 Like...? :'D
Click me to see my whole gallery! heart
Friends
Viewing 12 of 28 friends
Multimedia