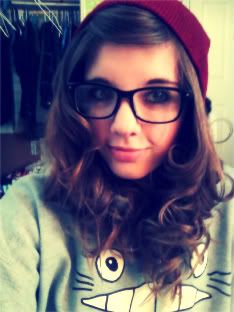 Howdy, I`m i H e a r t C a n d i i, but you may refer to me as Dii unless I tell you otherwise. Seventeen years old with no place to go. I live with too many people, and counting. I build computers, play video games, and sleep a lot. You can call me a vegetarian, and you would be correct. Junior Year, Class of 2012, saving the best for last (if you honestly think the world is ending next year). I make a lot of home movies, most are of my brothers, because they're just kind of weird. You'll probably never see them. I doodle a lot, but I'm not an artist, I've been in choir and band, but I'm no musician, I just.... Professionally dabble. Pokemon is God and Pikachu is Jesus. Practicing Atheist, I decide what's right and wrong. Epileptic, Attention Deficient, Depressed and heavily medicated. Recently I realized that the internet listens about as much as the real world does. Favorite movie is Wristcutters: A Love Story. ******** Glee. To me, most inanimate objects are the Devil. I make many biblical references, despite being Atheist. Most of those references are just the words 'God' and 'Devil'. According to Spellcheck 'Pikachu' isn't a word. It should be. Spellcheck isn't a word either, apparently. I'm scared of Bubbles, Balloons, and the Aquarium.

I actually hate most people in real life.
Which is why I'm on Gaia so much.

. . . . . . .
In case you were wondering; those glasses are, in fact, real, betch!