♥✖♡About♡✖♥
this is me, just in case any of you want to know :3 falsified redheads rule!
♪♫
Top Favorite Songs:
♫♪ (it changes mostly every day xD)
1. That Day- Tokio Hotel
2. Waste- Staind
3. Metalingus- Alter Bridge
4. Black- Pearl Jam
5. S&M- Rihanna
So you wanna know about
me?
n_n
-I'm kinda
quiet,
but sometimes I can be really
hyper.
-I love to
write,
and I like to
draw.
I'm not very good at drawing though, compared to a lot of people.
-I'm
deeper
and
think
things through more than you'd think I would.
-I am an
introvert
-My non-biological sister's name is
Veronica Rose Felicia.
She has a gaia account, and her username is BlackLoveSong. (she
never
gets on anymore though.])
-I'm
not
single
♥
-I'm pretty
nice
, but don't do anything to piss me off.
Seriously.
-I would really
love
to be a
a character developer
, like one of those people who writes out characters and all about them and stuff. Is there a job like that? 0_0
-That's pretty much it. Leave a
comment
here if you want to know more about me or be my
friend
blaugh
My favorite poems and quotes...
Do not assume that he who seeks to comfort you now lives untroubled among the simple and quiet words that sometimes do you good. His life may also have much sadness and difficulty, that remains far beyond yours. Were it otherwise, he would never have been able to find these words.
---------------------------------------------------------------------------------------------------------
We wear the mask that grins and lies,
It hides our cheeks and shades our eyes,--
This debt we pay to human guile;
With torn and bleeding hearts we smile,
And mouth with myriad subtleties.
Why should the world be overwise,
In counting all our tears and sighs?
Nay, let them only see us, while
We wear the mask.
We smile, but, O great Christ, our cries
To thee from tortured souls arise.
We sing, but oh the clay is vile
Beneath our feet, and long the mile;
But let the world dream otherwise,
We wear the mask!
I didn't make this poem. Paul Laurence Dunbar did, and I love it.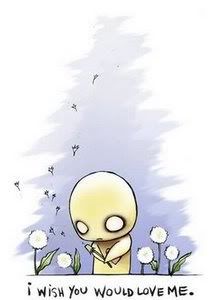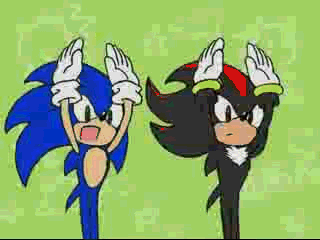 ╔══╗♫
║██║
║(o║♥♫Music is Life♫
╚══╝
92% of teens would be dead if Hollister said it wasn't cool to breathe. Put this in your profile if you are one of the 8% who would be laughing.
Put this on your profile if you have a book, movie, video game, tv show, or anything else character that NEEDS TO BE REAL! (i know i do
biggrin
)