MASTER OF BOUNDARIES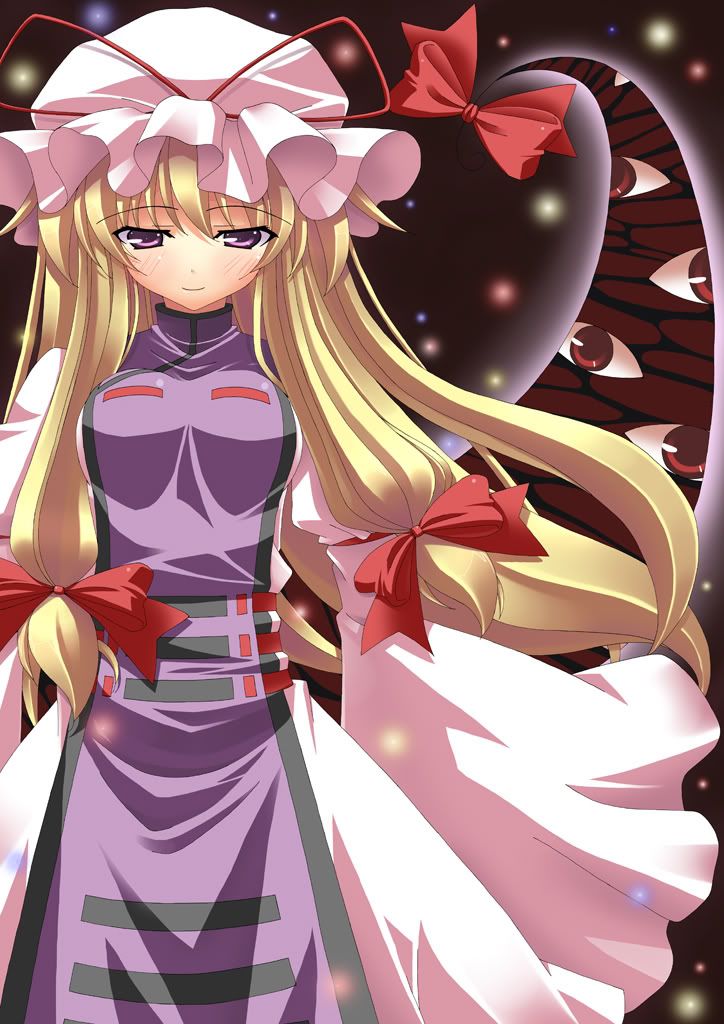 Name: Yakumo Yukari 八雲 紫
Age: Unknown, over 1,200
Species: Youkai
Abilities: Manipulation of all boundaries
Occupation: None, sleeping most of the time
Location: Somewhere along the border of Gensokyo
Relationships:
Ran Yakumo (Shikigami)
Chen (Ran's Friend)
Reimu Hakurei (Friend)
Yuyuko Saigyouji (Friend)
Suika Ibuki (Friend)
Titles:
* Mastermind behind the spiriting away
* Border of Phantasm
* Youkai of Boundaries
* Youkai that lurks in the boundary
* Uncanny Smile
* Phantasmal Wedding of the Kitsune / Phantasmal Sunshower
I am the Youkai of Boundaries. I like to sleep and bother the other residents of Gensokyo. I don't like to go out often, and walking into something I do. Besides, coming out from behind people with bending the gaps of space is far more enjoyable.
~Yukari Yakumo~