About
1) Guys may be flirting around all day, but before they go to sleep they always think about the girl they truly care about 2) Guys are more emotional then you think if they loved you at one point it takes them a lot longer then you think to let you go, and it hurts every second that they arent with you 3) Guys go crazy over a girl's smile 4) A guy who likes you wants to be the only guy you talk to 5) Giving a guy a hanging messa​ge like "You know what uh...never mind....." would make him jump to a conclusion that is far from what you are thinking and he'll assume he did something wrong and he'll obsess about it trying to figure it out 6) If a guy tells you about his problems, he just needs someone to listen to him. 7) A usual act that proves that the guy likes you is when he teases you. 8 ) GUYS LOVE YOU MORE THEN YOU LOVE THEM! 9) Guys use words like hot or cute to describe girls. They rarely use beautiful or gorgeous. If a guy uses that, he loves you or likes you a whole heck of a lot. 10) If the guy does something stupid in front of the girl, he will think about it for the next couple days or until the next time he spends time with you 11) When a guy looks at you for longer than a second, he's definitely thinking something 12) A guy would give the world to be able to read a girl's mind for a day 13) No guy can handle all his problems on his own. He's just too stubborn to admit it. 14) NOT ALL GUYS ARE RUDE! Just because ONE is RUDE doesn't mean he represents ALL of them 15) WHEN A GUY SACRIFICES HIS SLEEP AND HEALTH JUST TO TALK TO YOU, HE REALLY LIKES YOU AND WANTS TO BE WITH YOU AS MUCH AS POSSIBLE 16) Even if you dump a guy months ago and he loved you he probably still does and if he had one wish it would be you to come back into his life -Ladies, if u don't repost this within 1 hr then you will lose the guy of your dreams -Guys, if you don't repost this in 1 hr then you will lose the girl of your life POST AS :16 things girls don't notice
dream gf
Total Value: 4,299,730 Gold
[Item Information]
Ok you want to know me this is me.
i hate things like
green beans
i love things like
video games
r&b
rock
alt.rock
metal
girls
anime
DON REMEMBER THE NAME
my 360 gamertag is:Ezio THE Silent
to find be on facebook put my email address:
donmorris81@yahoo.com
ive been just left 1 time
dumped about 6
and cheated on 3 times
sexual personality:straight
_♥_♥___♥_♥_ ρυт this ♥___♥_♥___♥ нєαrт _♥___♥___♥_ oη yoυr __♥_____♥__ ραgє if ___♥___♥___ yoυ lovє ____♥_♥____ Տoмєoηe
Your Score is : 24
A very big congratulation! This is surely true love. Cherish what you have and hold on tight. You two are made for each other. Your feelings are genuine and are equally reciprocated by your partner. Love is all around. All the Best!
Firebender
You are hot, red hot! You wield the element of fire. You understand the importance of control, the need to take responsibility for your power and your actions. Fire is the element of power and you recognise the potential to use it for good, whilst never forgetting it's potential to destroy. You're aware of your power and use it responsibly, but fear of yourself leads you to use it less often than you could.
LONELINESS
you often feel left out of the clique. you seem like you do not know what to say when they are all laughing at some random things at times. you wish they will notice your quietness. you are trying very hard to hide the feeling of loneliness even when you have friends around you. there is a lonely soul living inside you.
http://r.y.k.w.aimini.net/play/?fid=Wkyr4M5GJhhB9R8VfFZX
You are 54% this dog!
GOLDEN RETRIEVER! You love to have a good time at the local pary and enjoy spending time with friends. You don't leave anywhere without your favorite tennis ball!

Take the Magic: The Gathering 'What Color Are You?' Quiz.
Type B
Although you are an assertive, natural born leader, you don't mind being led. No doubt, you may procrastinate at times but you really are a hardworker. However, you know when to cool down and have fun. You make sure you incorporate rest into your day and often feel agitated without a good dose of alone time.
hero
now we are not talkin bout becomin a super hero... but you were born to help others and put others infornt of your needs. you are caring and that is your biggest strength you will do really well in those field where you have to help others like social worker or doctor...options are many
Kamael
Kamael, his name meaning "he who sees God", he is listed as one of the seven truly powerful Angels who have the great honor of standing in the very presence of God. Originally the God of War in Druid mythology, he is frequently referred to as the ruler of the planet Mars, as well as one of the governing Angels of the seven planets. Kamael serves as the mediator, taking prayers of Israel before the Angelic princes residing in the seventh heaven. Appears as a warrior dressed in a red tunic. He wears green armour plates, an iron helmet and has large green wings. He carries a scale of justice. The most impressive trait of this Archangel is his knowledge of Karma. Kamael can show you how to make up for bad karma and how to purify yourself in this incarnation. He teaches that there are many point of view to be honoured. Helps you to make justice decisions where your point of view is combined with others. He carries a message dont judge yourself harshly and dont be too demanding.
10 years from now.. you'll be hailed as one of the greatest athletes who ever lived. And you'll be a model for Nike, Adidas, Puma etc.
Boldness.
When people look into your eyes, they can see that you're an energetic, happy, and cheerful person. You're outgoing and fun, and love to make new friends. You're not afraid to speak your mind, and you never stop laughing! People realize that you're a bouncy, loud person, that can sometimes be abnoxious, just by looking into your eyes. They can see that you're a unique, stylish, and one-of-a-kind individual. You're independent, and you don't let anybody get in your way
I Adopted a White Fox!
Name:Blanco
Loves:white
No Loves:jeans
Owner:yours truly
You wanna Adopt one???
Adpot One!

I just adopted a Neko!!
Name:angelic neko
Likes:angels
Dislikes:demons
Owner:
yours truly
Chibi name:
Owner:
Likes:
Dislikes:
Personality:
~ADOPT~
Chibi Name:
Owner:
Likes:
Dislikes:
Personality:
~ADOPT~
I Adopted a Chibi!
Name:
Loves:
No Loves:
Owner: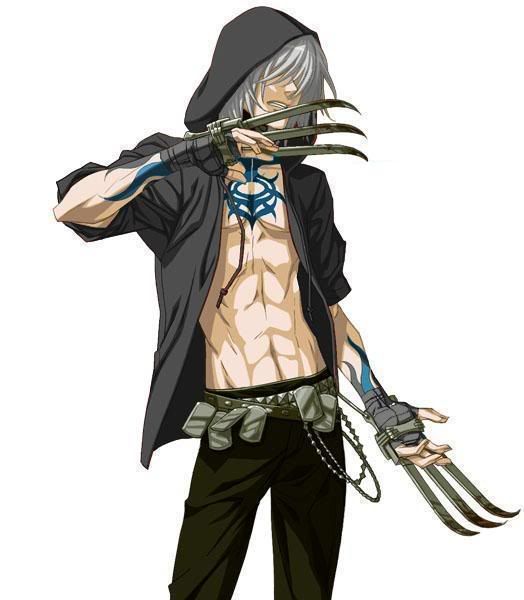 I just adopted a Neko!!
Name:my other side
Likes:chopsticks
Dislikes:aliens
Owner:
yours trully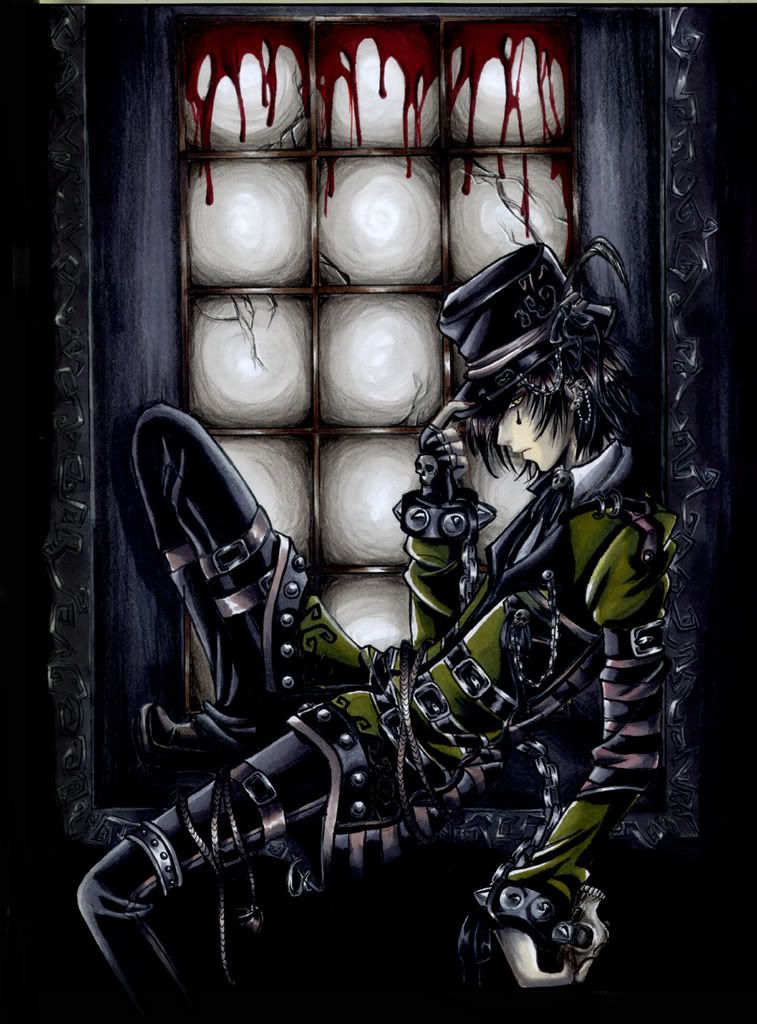 Name:unknown
Likes:emos
Doesn't like:cigs
Owner:yours truly
You can adopt one too!
Adopt Me!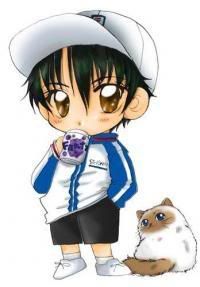 i adopted a chibi!
name:woot
likes:woot
doesn't like:mean
owner:yours truly
you can adopt one too!
adopt me!
i adopted a chibi!
name:kitty
likes:transformers
doesn't like:blood
owner:yours truly
you can adopt one too!
adopt me!

I just adopted a chibi!
Name razz UFF
Likes:HOT CHEETOS
Doesn't Like: CHEETOS
Owner:yours truly
You can adopt one too!
Adopt me!
im