About
Hi there.
My name is Megan, I'm currently living in the United States.
I have an awesome family, a loyal group of friends, and an epicly fat cat named Sangha.
I'm a huge geek, I like video games(but I suck at playing them), I really enjoy reading, and I am interested in drawing.
Anyways, ask me anything you want, I'll try to help in ways I can and I'll always be nice to you if you're nice to me. I'm there for my friends, I stand up for myself and others, I suppose you could call me confident, and my friends say I'm funny so, I think those are some good attributes to have, right? Thanks for stopping by my profile and post a comment!
my deviant
Favorite color: Olive
Favorite song: Don't really have one
Currrent mood: Pleasant
Current Obsession: Doctor Who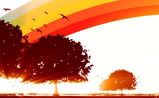 Friends
Viewing 12 of 56 friends
Journal
cheesey bstards!!
cheesy bastards that i .... love avi art!!!
avi art that ppl made me..
Multimedia
Signature
Why, is that all it takes?
Yes, it is very simple.
Well then i shall go find one for myself!
Go ahead and do so.
I will.
Alright.
Ok.
......
So, where can I, um, find a squirell?
( /)
(' . ')
(")-(")