Tadalicious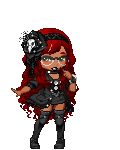 Details
Last Login

01/09/2019 7:51 pm

Member Since

10/26/2006
Location

Somewhere Over The Rainbow

Occupation

Child care provider

Gender

Female

Birthday

05/24

Website
---
Interests
Favorite Reads
Hobbies/Interests
About
Greetings newcomers.
My name is Brie, but its Tada or Tadalicious to you.
I'm a twenty-eight year old Gemini and quite literally married to the guy behind Our Lord Sesshomaru. Although I'm pansexual
(look it up)
, we've been together for seven years and counting, so stop hitting on me please
emotion_facepalm
I am socially awkward, very laid back & chill, and I co-own a child care center with my mother.
emotion_awesome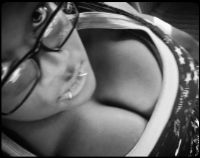 My hobbies include yaoi, gaming, crafts, nail art, manga, anime, fanfiction, raving, and I write as well(It's constructive boredom for me btw). My favorite colors are lime green and black.
I question all friend request unless I've talked to you before so please let me know where we've met. My typical hang out is in zOMG or
here
so come find me.
If you wanna know anything else just ask...
facebook
Friends
Viewing 12 of 99 friends
Journal
Tadalicious's Gaia Dairy
my stupid and f***ed up life
This is a log of my life during senior year
Multimedia
Signature
Class of 2006
Questing all the GREEN things
s/o to Sex Tools for the green things!