TentanG DirI AkU YanG TerlalU JahaT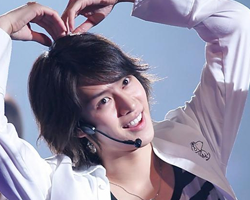 사랑해요
Name:Nurul Syafiqah.(누를 )
Orang panggil aq:Syasya
Umur:11 tahun
Hobi:Main Gaia,nyakat adik dan kwn kt skool.buli bdk lelaki tahun 6.
Makanan Fav:Sambal lada,bihun,spaghetti(x tau btul ke x aq eja)
Minuman Fav:fruit juice(macam2 air buah aq minum)
Nama geng kt skolah:The Green Apple Gang
tu jer kowt.XD
IMPIAN:mahu belajar di overseas(negara pilihan KOREA)with Fatin and C-Kin.
Please help me with this dream avi..
Total Value: 58,165 Gold
[Item Information]
Item List:
Tiny Pixie Wings
Grace of Aphrodite
Cupid's Crown
Blushing Bride's Veil
Blushing Bride's Embroidered Bodice
Blushing Bride's Embroidered Skirt
Total Value: 23,460 Gold
[Item Information]
Item List:
Red Cat Collar
Cherry Picnic Sandals
Burn Devil Horns
Bakeneko Whiskers
Gray Bakeneko Ears
Cherry Picnic Sun Dress