wooo Open the Pakage What is it!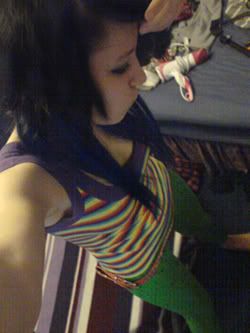 Hey people
Meh is : Cody
Meh is: kia [ yay]
Meh is : 16
Meh is : Bi and bit confused
Meh is: Single!! (and dont want to be!)
Meh is : weird and random wid funkeh clothes
Meh is : Brightly colored yup
Meh is: A spaz for running around in circles
Meh is: happy if u pm me i love making new friends!!
Dont worry i dont bite ............ omly if you want me to ;P
Personal comment : my hamster is better then yours!!
smile
hehe